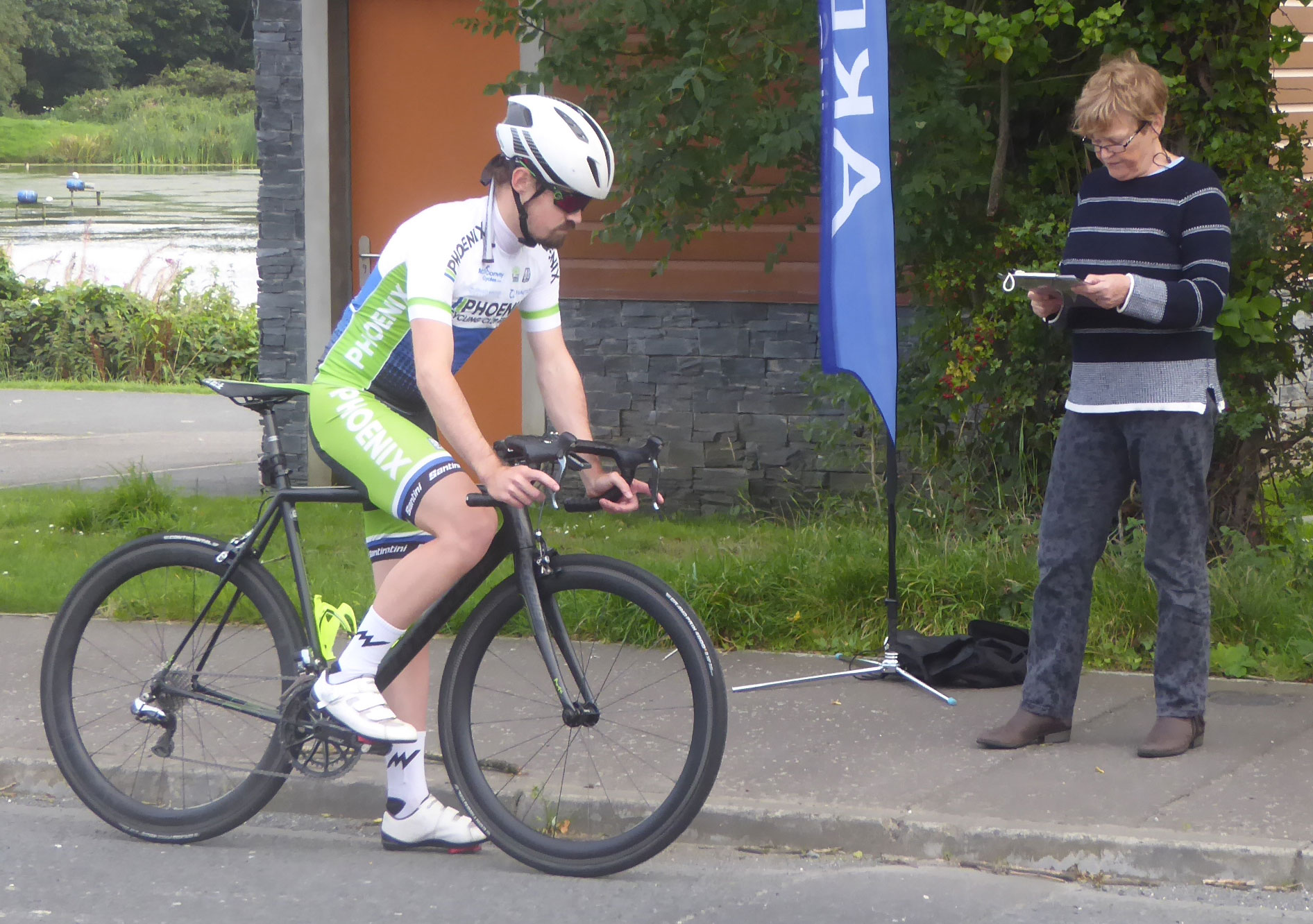 Tuesday evening was warm with a slight tailwind on the exposed parts of Bradshaw's Brae, so we were hoping for some fast times. We weren't disappointed. Last year's winner Andrew Hedley (Ards CC) was 3 seconds faster this year with 4:01, but that was only good enough for third as Ciaran McVeigh (Phoenix) rocketed to the top in 3:48, and Jody Wright (Bikehouse) also broke the four minute barrier with 3:55. Everester Peter McLean (Ards CC) was just 1 second further back on 4:02.
Thanks to Deidre and Paul for timekeeping. That's the end of our brief but enjoyable club racing calendar for now. Unfortunately it looks like the club run pencilled in for the second weekend in September is going to be another Covid victim, but hopefully the Christmas 10 mile time trial will go ahead.
Stay safe out there, and if you've any ideas for club activities or website stories over the coming months do get in touch (ardscyclingclub@yahoo.com).
| | | | |
| --- | --- | --- | --- |
| | Name | Club | Time |
| 1 | Ciaran McVeigh | Phoenix | 3:48 |
| 2 | Jody Wright | Bikehouse | 3:55 |
| 3 | Andrew Hedley | Ards CC | 4:01 |
| 4 | Peter McLean | Ards CC | 4:02 |
| 5 | Andrew Chivers | North Down | 4:04 |
| 6 | Paul McArthur | North Down | 4:10 |
| 7 | Ben Healey | Ards CC | 4:18 |
| 8 | Barry Greer | Kinning | 4:25 |
| 9 | Ivan Robinson | Ards CC | 4:35 |
| 10 | Andrew Jess | Ards CC | 4:42 |
| 12 | Richard Gibson | Ards CC | 4:43 |
| 13= | Michael Rowan | Northern | 4:45 |
| 13= | Brian Simpson | Ards CC | 4:45 |
| 15 | Steve Core | Ards CC | 5:41 |
| 16 | Alan Rodgers | Ards CC | 5:48 |