Here is a summary of the slides used by Conn Russell in his "Cycling First Aid" presentation to the club in November 2016. Many thanks to Conn for this.
• • • • • •
Content
General care of casualty
Specific common cycling injuries
Other medical conditions
First aid kits
Basic life support & AEDs
How to get formal certification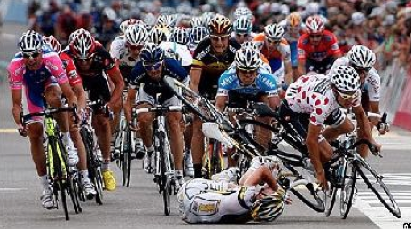 Useful for
Marshalling at open / club races
Club runs
Spin classes
Everyday life
Bystander first aid & the law. Liability?
"Although there have been a few cases in the United Kingdom where a claim has been brought against a 'rescuer', there have been no reported cases where a victim has successfully sued someone who came to his aid in an emergency"
You are judged against standard expected for 

your level of expertise / training
Prevention
Helmet
Mentoring by experienced cyclist Anticipate stupidity
Equipment
LIGHTS
General care of casualty
Personal safety
Get help
Keep warm
Prevent getting back on bike until sensible
Fluids, sugars
Information (Allergies, meds, illnesses)
Prevent secondary injury
• • • • • •
Common Injuries
Road rash

Sprains / soft tissue injury
Head
Clavicle / shoulder
Hand (scaphoid)
Buy cheapest versions!
Paracetamol 1g (2 tablets) 6 hourly
And
Ibuprofen 200mg-400mg 6 hourly
OR
Don't
• Overdose on paracetamol (read the packet!)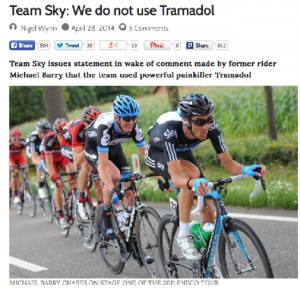 • Use a friend's prescription meds
• Take stronger painkillers unless necessary
Road Rash
• Common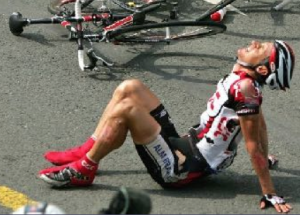 • Painful
• Risk of infection / scarring
• Can distract from deeper injury
• • • • •
Treatment
Gentle flush with saline / water

Antiseptic cream

Cover with dry dressing if possible

No steroid / anti-inflammatory cream or gel

A&E if extensive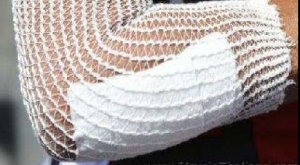 General treatment
R

est
Ice (frozen peas in tea towel)
Compression (gentle)
Elevation
Is it frectured dactor?
Severe pain
Deformity
Crepitus (crunching)
Loss of movement / abnormal movement
Persistent swelling / bruising?
Head injuries
Most common cause of fatal injury (70%)
Often associated with neck injury
Concussion
Helmet protects to some degree
Serious accidents
The Royal Society for the Prevention of Accidents reports that –
Around 75% of fatal or serious cyclist accidents occur in urban areas
Around half of cyclist fatalities occur on rural roads
75% happen at, or near, a road junction
80% occur in daylight
80% of cyclist casualties are male
Almost one quarter of the cyclists killed or injured are children
Around three quarters of cyclists killed have major head injuries
Head injury
Severe head injury often fatal despite treatment
Concussion is increasingly recognised in other sports
Some simple principles to prevent complications

Avoid worsening unstable neck injury
Recognise tongue blocking throat (airway)
 Spinal Injuries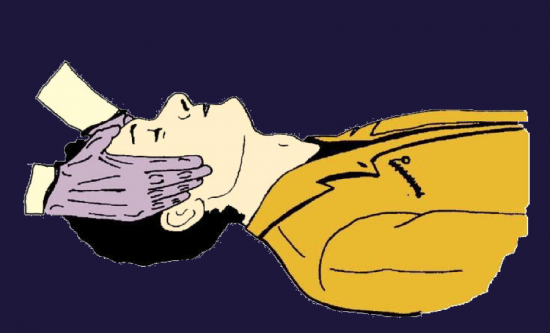 Tongue Blocking Airway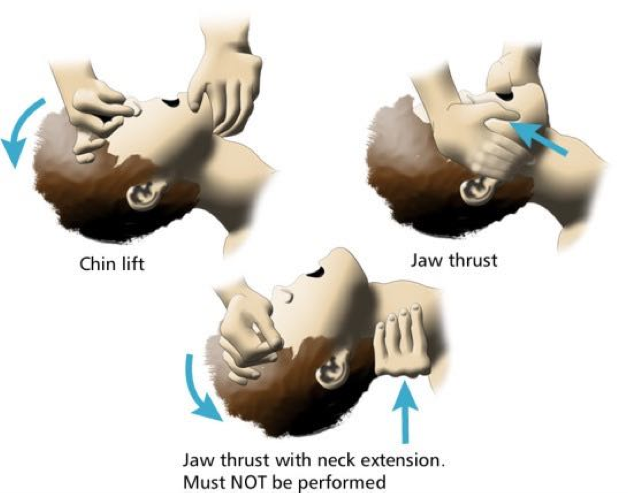 Fractured clavicle
Collarbone, connects breastbone to shoulder
Protects upper lungs and blood vessels
Very common with direct fall or fall onto outstretched hand
Pain & deformity
Shoulder and clavicle injuries look similar, immediate treatment is the same
Treatment
Icepack
Sling
Xray
Surgery?
• • • • • •
Scaphoid Fracture
Fall on outstretched hand
Often doesn't show on initial X-ray
Persistent pain suggests problem
Short arm plaster
Repeat X-ray / CT
• • • • • •
Cycling and other illnesses
Viral illnesses
Asthma
Diabetes
Angina / heart trouble
Viral illnesses
Generally avoid cycling if chest symptoms
Heart rate
Diabetes
Common in cyclists
Hypoglycaemia is main risk
Often carry testing kit
Presents with confusion etc
If in doubt – give sugar
Heart problems
Angina / myocardial infarction
Fast irregular heart rate (AF)
Often presents with nausea, "indigestion", breathlessness or dizziness
Do not allow to continue cycling
Sit down, elevate legs, get help
Asthma
Very common
Usually will carry inhalers
Use blue inhaler for wheezy attack
First aid cover for Ards CC
Open races – St John's
Town centre races – rely on proximity of Ards ambulance station
Club races / TTs – NIAS for backup
First aid rota
Cycling Ireland has guidance in the annual handbook and on their website.
Basic life support
More likely to be of use outside cycling
Should be taught to all
Compression only CPR?
Many useful online resources & Apps
Out of hospital cardiac arrest
80% occur at home
Most common cause is heart attack
Survival likely to be much higher with immediate bystander CPR until arrival of trained assistance (or defibrillator)
Only 43% bystander CPR in UK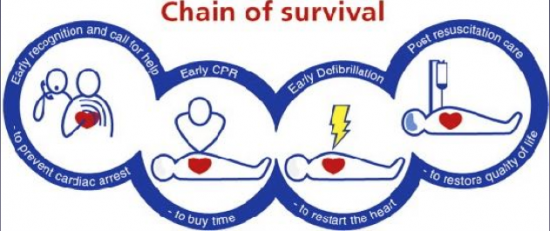 • • • • • •
Cardio Pulmonary 
 Resuscitation (CPR)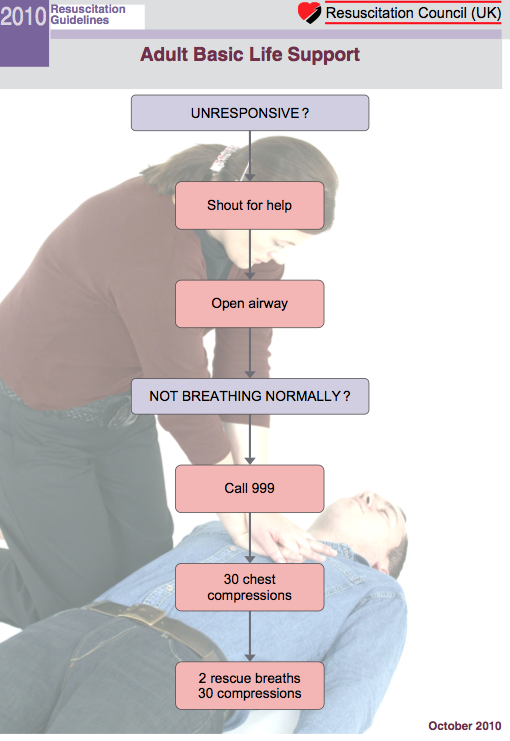 CPR
Depress hands 5-6cm
Ideal rate is 100-120 compressions per minute
2 rescue breaths every 30 compressions if able & willing
Send for AED if possible
Continue until help arrives / signs of life
Mouth to mouth
Better chance of survival with mouth to mouth in addition to chest compressions
Many will not perform on strangers

Chest compressions much better than nothing

Pocket masks
Hand Position – Adult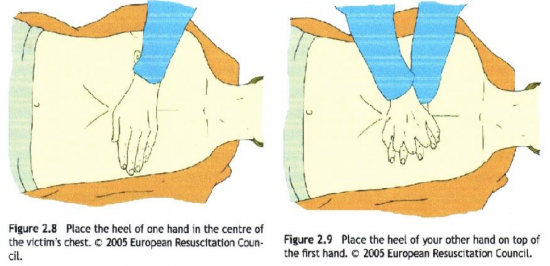 Automated external defibrillators (AEDs)
Present in many public places
Main chance of survival in cardiac arrest is delivering early shock for ventricular fibrillation (VF)
Turn on
Apply pads
Follow instructions
Further resources
St Johns Ambulance (web & free app)
British heart 

foundation
Formal first aid training
Mainly "first aid for the workplace"
Some aimed at sport
Group discount
Certificate, need to renew
Liability?
Thanks!