Club racing is the best way to get started in cycle racing, and Ards CC has one of the best club racing programmes in Ulster.
We run weekly club races from late March to September. The races are a mixture of time trials (where riders start individually at minute intervals and are time around the course) and road races (where riders start in bunches and first rider across the line wins). This year's club calendar is published here. There are also links to reports from previous years' events, so you can see what they're like.
If you've not raced before, time trials are the best place to start. As an extra incentive, Ards CC have a medal scheme for 5, 10 and 25 mile time trials. If you beat a standard time during the year, then you win a medal. There are bronze, silver, gold and super gold standard times for each distance. For example, if a woman beats 31 minutes for 10 miles then she would win a bronze medal. The full set of medal standards are listed here. There are separate standard times for men and women, and for senior, junior (under 18) and underage (under 16) categories, so there is no excuse for not giving it a go!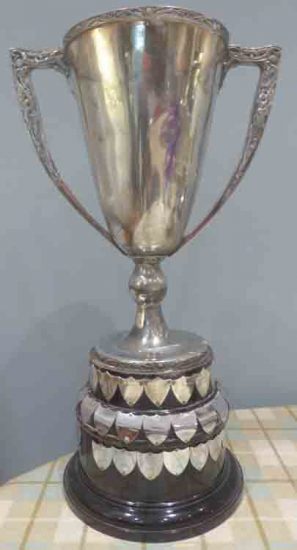 We also run various trophy competitions throughout the season. Many of these are run on a handicap basis, so it is your performance relative to your own personal best at that distance that counts, and not your time relative to the winner. This means that new comers often win the handicap trophies because they are riders who are improving most rapidly. And women are just as likely to improve as men, and so they are just as capable of winning these trophies, as proved by trail blazers like Shirley Fowler and Siobhain Hammerton.
There are also some trophy competitions run on a scratch basis. There is a full list of all club trophies here.
If you want to ride club races you'll need to get a "Limited Competition Licence" – it only costs £30 more than the basic Leisure Licence. Click here for more details.
For more information of all our club events follow the links under the "Club Events" tab on the menu bar at the top of this page.
And one final thought. When the Ards CC constitution was first drawn up, the objective of the club was "racing". In the 1980s, we added "and touring" because a lot of our members were starting to tour throughout Ireland and beyond. And last year we added in "social cycling" because many of our newer members are mainly interest in the weekend club runs and coffee stops. I would encourage all members to try all branches of our great sport!
(PS. I heard the following definition of "social cycling" from the husband of one of our women members recently – "a club run where the calories consumed at the coffee stops exceed the calories burned on the run…")