In spite of the overcast conditions, 24 enthusiastic explorers turned up for this evening's second Trail Quest of the season at Castle Espie. They split into 9 teams, and had 90 minutes to get round as many clues as possible. For this event, the clues were all addresses, and the answers were the pictures on the house numbers.
As teams started to return to the car park, there was the usual lobbying and banter with the judges. Evie was taking no nonsense, and when the dust settled it was "Talk to me goose" who were clear winners with 395 points. Second was "The one and lonely" with 325, just ahead of "Two Little Ducks" on 320.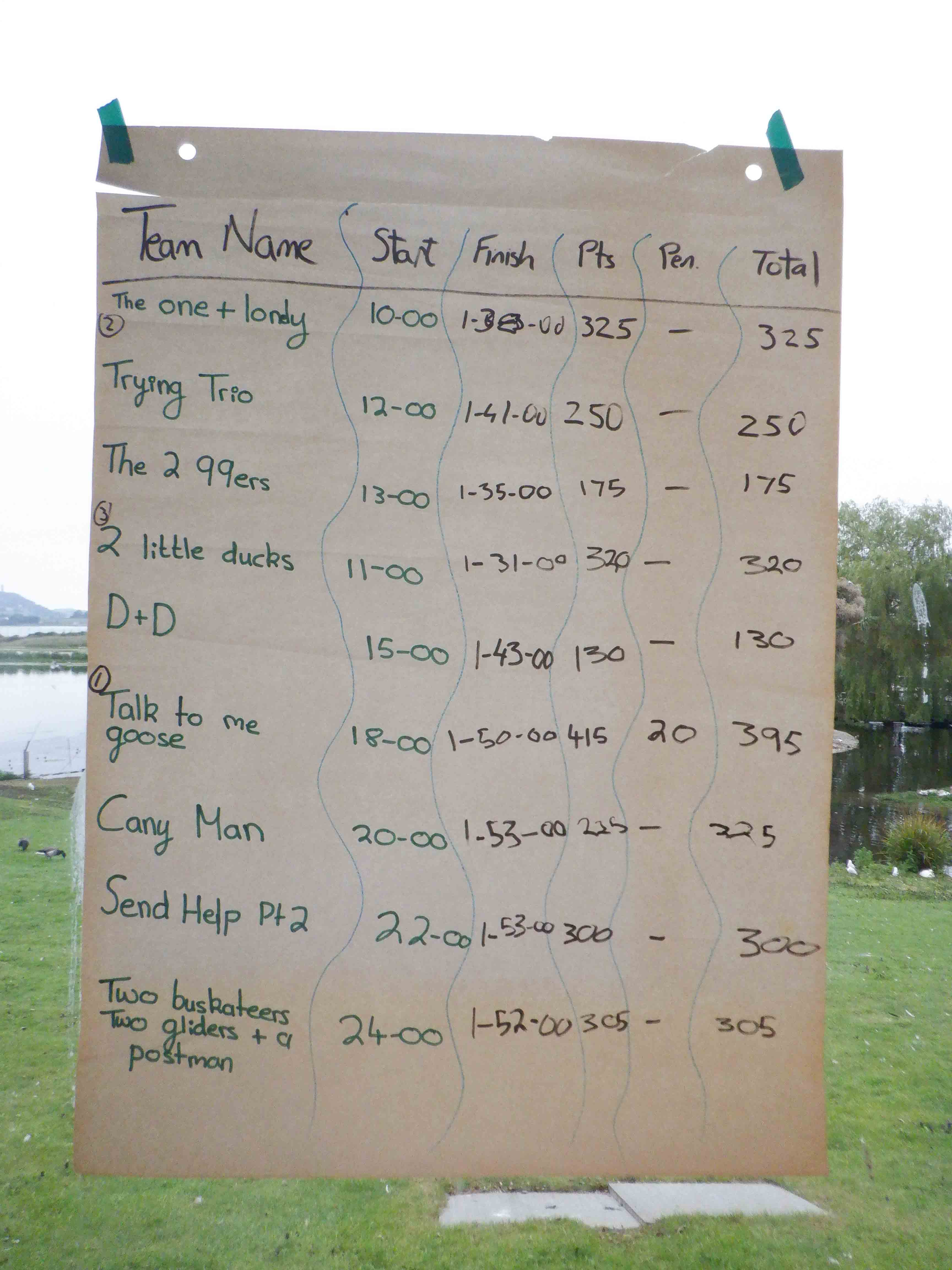 Many thanks to Castle Espie for hosting us this evening, and to Heather Hamilton for booking it and getting out the club bank card to pay for refreshments. It looks like trail quests are now an established event on the club calendar.