Tonight's trail quest was great fun, with thirty competitors split across thirteen teams getting 90 minutes to look for clues in the mid-peninsula area. Conditions were perfect – warm sunshine and virtually no wind. Headquarters were at The Lane Coffee Hut who kindly opened late to accommodate us (and the club generously funded light refreshments – thank you 🙂 ).
Barry had set an excellent course, with riders having to make difficult choices about how many clues to aim for, while avoiding penalties for late return. There were also a couple of optional  "whites" (i.e. untarred shortcuts) thrown into the mix. Class!
Here are some pictures of the teams – I think I missed a couple, and I couldn't match all the pictures to team names. To be honest, the priority was refreshments after our team skidded to a halt in the gravel…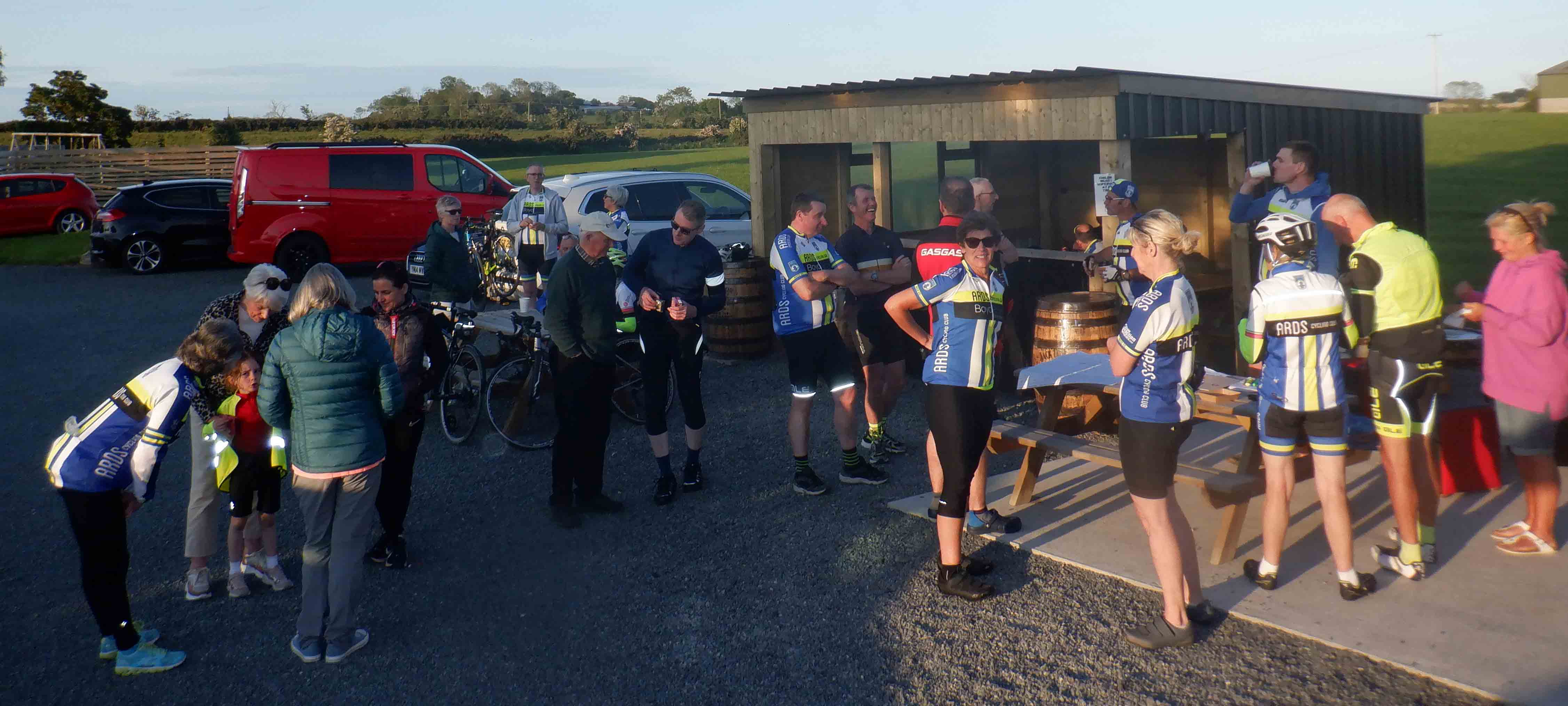 We've another trail quest on 21st June. If you enjoyed tonight, tell your friends – the more the merrier! Location will be confirmed nearer the time to minimise advance scouting of the area.