With club racing still suspended, we thought we'd look at some facts and figures from the club archives that David McNally unearthed while we were researching the club history last year.
First up, here's the results of a club 10 mile time trial held on the Portaferry Road on 28th August 1991.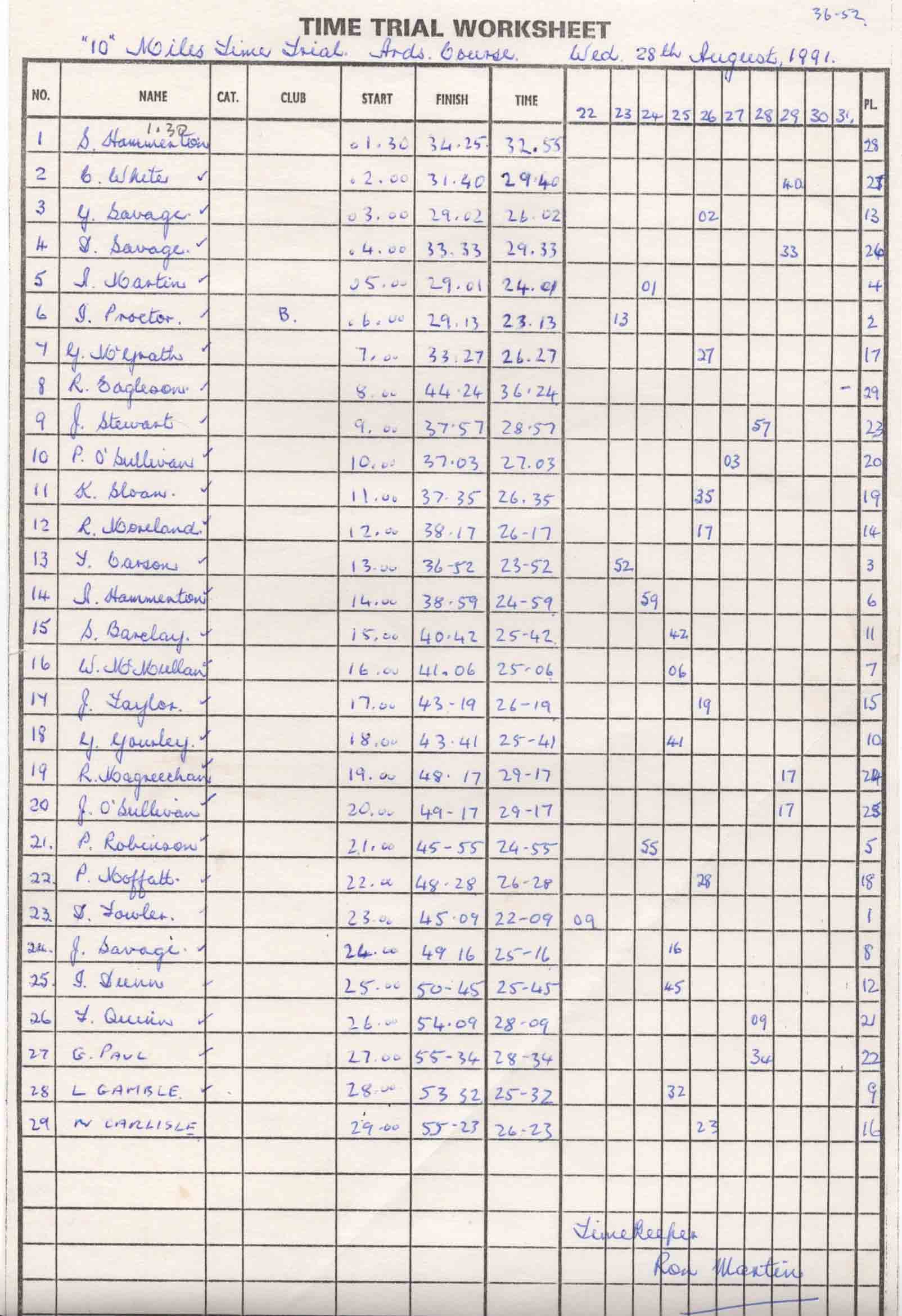 There's lots of interesting detail to see here –
First up, there are many familiar names in the list. A young Chris White (U14) had an early start at number 2 – he's now a leading force in our racing team subcommittee, assisted by Lindsay Gamble (28). Current club time keeper Paul Robinson is also there (21). And Stephen Barclay (15), Willie McMullan (16), Bobby Magreechan (19) and Alastair Martin (5) are all still active in the club.
The winner was David Fowler (23) in a fast time of 22:09. He had won the Tour of Ards the previous year.
Ron Martin has signed the sheet as chief time keeper on the night. But the beautiful copper plate handwriting of the names looks more like Alec Dickson's. Alec started riding in the 1940s, and was a senior NICF official for many years. He joined Ards CC in the 1980s with his sons when they moved to Comber. His family sponsored the club gazeebo a couple of years ago. It looks like Alec signed the riders on, and started them, and Ron timed the finish.
The columns on the right hand side of the page give an easy way to sort out the finishing order of the riders. Maybe this is something for our current time keepers to consider!
Our second document is a page from John O'Sullivan's treasurer's report from 1993. It lists the number of riders in each club race that year, and breaks it down by Ards CC and visitors, and by age.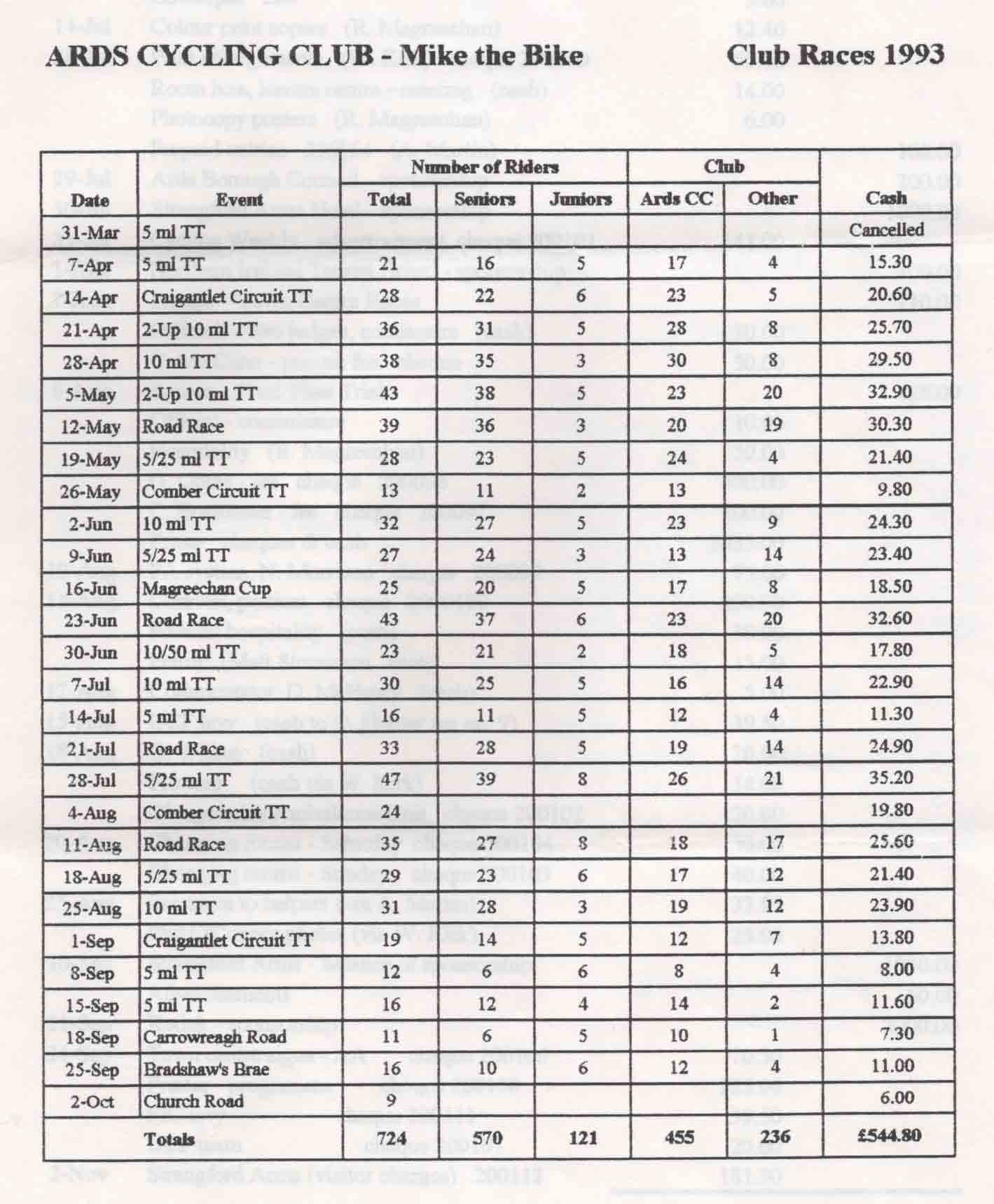 John was club treasurer for many years, and his reports were full of fascinating detail. It's interesting to compare the totals from 1993 with the totals for last year –
There were a total of 312 "rides" in club races in 2019 – less than half of 1993's total. Note – total club membership in 1993 was about a third of today's membership.
There were 194 Ards CC "rides" and 118 visitor "rides" last year, so the ratio of Ards CC to visitor was similar.
I think there were just two young "rides" in 2019, Karl and Jamie Rocket in the Scrabo Hillclimb, compared to 121 "rides" by riders under 18 in 1993. This is a stark reduction, and clearly demonstrates the need for a club Youth Sub Committee – as highlighted in the club development plan a couple of weeks ago. How can we get more people, and especially young people, involved in cycling and racing?
Hopefully we'll get some club time trials up and running later this year. In the mean time, if you've any other ideas for our Tuesday evening articles, let us know, email ardscyclingclub@yahoo.com .