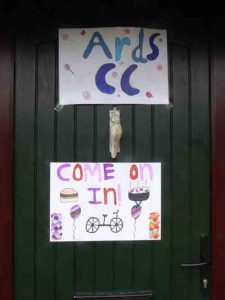 Nearly 60 members and friends attended the club BBQ last Saturday. The early arrivers were treated to the best of the weather, and some planes practising for the Newcastle air show.
The quiz was less "internet friendly" this year, leading to an even wider variety of answers than normal. For the question "who was described as 'The wee man was awesome'?", the answers varied from Sean Kelly or Coppi, via Peewee, to Tommy Evans or James McFarlane. The right answer was our very own Karl Rockett 🙂  In the end, it was the Jolly Jesses who emerged as worthy winners.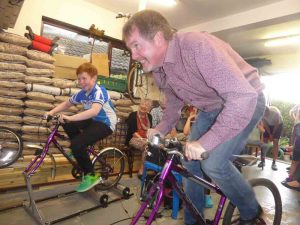 In the roller racing the kids put on a competitive show, with the times much closer than in previous years. Anna emerged as fastest for the third year in a row, but smooth pedalling Sophie is getting closer.
Special mention should also go to the parents who also gave it a go – Sean, Andrew, Paul, Jill, Richard and Alastair. The other adults couldn't be tempted in from the garden this year.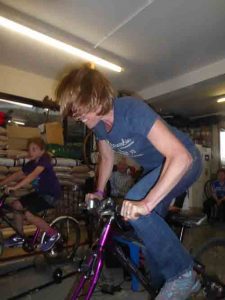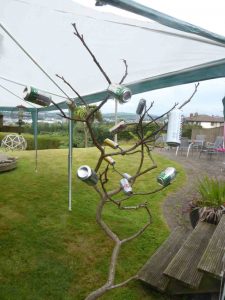 As always, thanks to everyone who helped to make it such a great day, including –
My wife Janine and our friend Katherine for preparing and cooking all the food. I've a lot of brownie points to earn now….
Everyone who brought desserts – the best ever!
The builders of the beer tree – may all their hopes for it come true 🙂
And finally – here's a time lapse video of part of the back garden, from when the first kids arrived until the rain drove everyone under cover- IMG_1993.MOV