As the dust settles after the Tour of Ards, here are some thoughts on this year's race.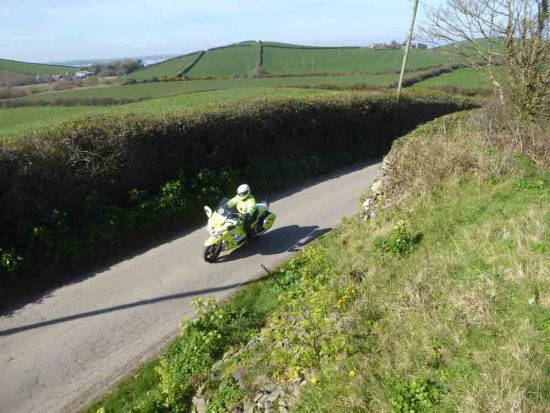 Weren't the police brilliant? We certainly couldn't run the race without them. It costs a lot of money to provide 9 motorcycles and a command car, but the police also see a lot of benefits in supporting events like ours – it's a great way to interact with the public in a positive way, and to promote good community relations. Let's hope some accountant somewhere doesn't see the cost on a spreadsheet, without also seeing the wider picture, and question it. So please take every opportunity to thank the police, and say what a great event it was. They'll then have lots of evidence to justify ongoing support in the future.
It was great to see so many top riders and teams supporting the race, including AquaBlue who have just been given a wild card entry into this year's Tour of Spain. Two Tours in one year is a big ask!
Looking at our top three, all are currently ranked in the Irish top 10, including the first and third riders (Matteo Cigala and Conn McDunphy).
It was a little disappointing that former winner Martyn Irvine was not part of the AquaBlue squad, but I understand that because he had retired from racing, he had to wait 6 months from applying for a licence before being allowed to race again to allow out of competition drug testing to kick in. Hopefully we'll see him racing again soon.
The new course was the longest ever for a Tour of Ards and worked out really well. Having said that, we were very fortunate with the weather, and even with that bonus only half the field officially finished (41 out of 80). And several riders had to be "rescued". If we had got more typical ToA weather (gales, rain, hailstones, tide coming over the sea wall, etc.) things might have been a lot more serious. It's maybe worth reviewing the distance, and having a contingency plan in case conditions are bad in future years.
And what about the average speed? We certainly had a big field, great talent in depth, and perfect weather, but 27.5mph is still mighty fast! The previous record was set by Raphael Kimmage in 1982(?) at just over 27mph, but that race was only 80km, and mostly on main roads (certainly not the Mountain Road). And the Ards riders did really well this year – with Andrew Hedley taking 8th, and Gareth Murray also in the leading group. Very impressive at this level.
I can't finish without thanking everyone who helped organise the event – both from our own club and beyond. It really was a fantastic effort – not just very professional, but also done with a positive attitude and great enthusiasm. You've helped promote an event we can all be super-proud of – Thank You!