Over 30 members attended the club annual general meeting a few weeks ago. Here are some belated highlights, plus pictures of some of the awards we weren't able to present at the Bash.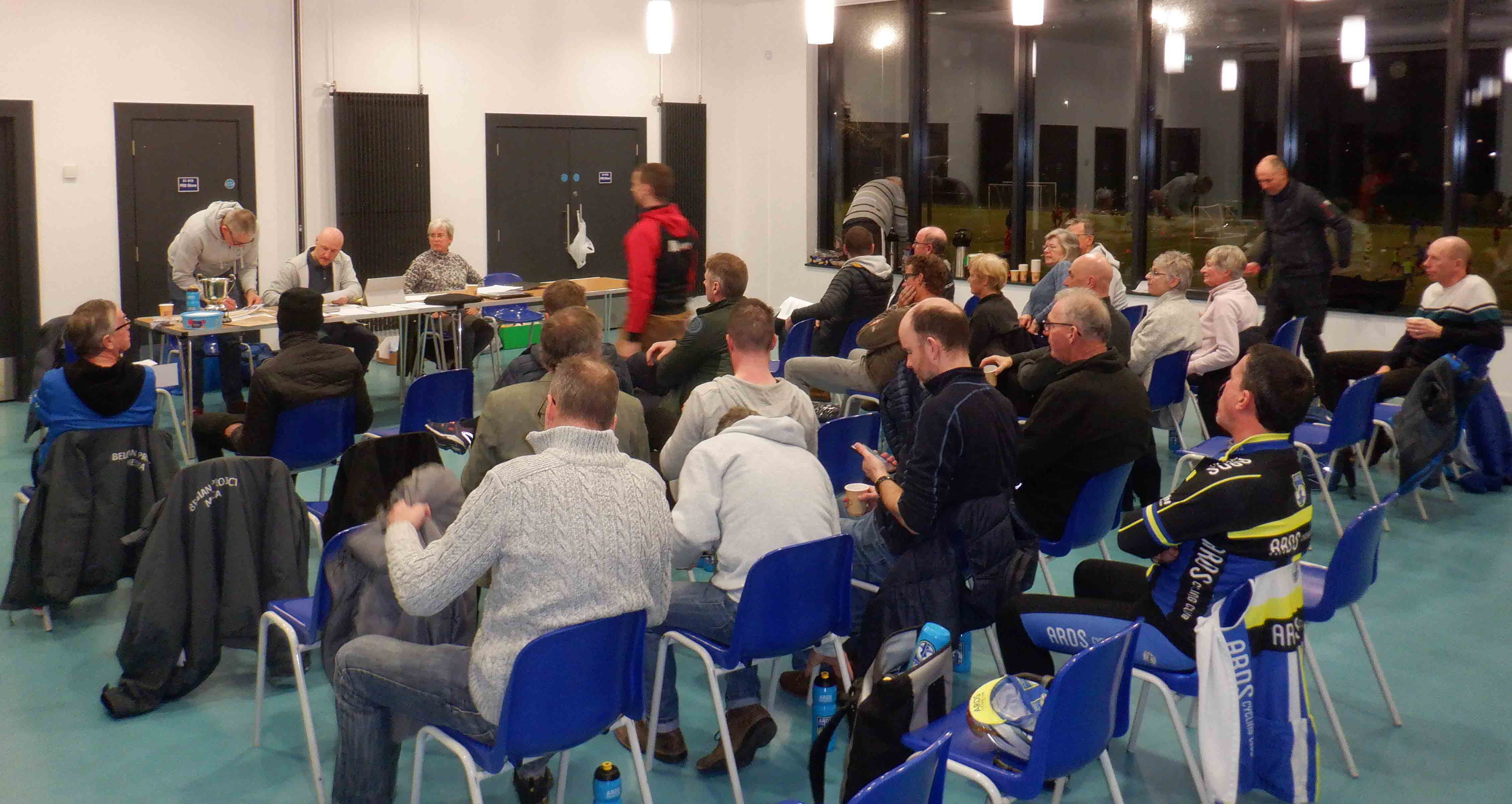 The chairman welcomed everyone, and reflected on a full season after the disruption of the last couple of years. We ran the Tour of Ards on a new circuit, and although there were some teething issues, there was some great racing. We also ran the Champion of Champions 25, two Mountain Bike events, and a full calendar of club events including a couple of trail quests.  Thanks to Sean Hardon and all our marshals (including those newly accredited under the PSNI scheme) for keeping everyone safe, and to our team of time keepers.
Unfortunately the town centre races didn't happen due to circumstances beyond the club's control, but hopefully we can run them again next year.
The Tour of Strangford sportive was popular, with 130 riders taking part and £2000 raised for North Down Samaritans.
Ards members were also busy, and successful, in open road races, time trials and cyclo cross, and we hope to continue with the Ards CC racing team in 2023.
Boyd Rice and Ulster Property Sales have renewed their sponsorship for 3 years, which is great news for the club. Check them out for special deals for club members.
Finally, thanks to the committee for all their hard work during the year.
The secretary thanked everyone for supporting the club's events during the year. Club membership was down 1 and 139, including 31 females (up slightly) and 4 junior (down slightly).  Thanks to everyone who kept all the club activities running smoothly throughout the year.
Next was the treasurer's report, presented by Heather Hamilton who took over from Barry Mitchell during the year. Heather thanked Barry for a smooth handover. The report was emailed out in advance. The club remains in a strong financial position, and Heather recommended that club fees remain unchanged from last year.
Dany Blondell thanked the club for their donation to the Belgian Project.
Election of Officials
President – James McFarlane.
Chairman – Darren Colville
Secretary – Stephen Beattie
Treasurer – Heather Hamilton
Child Protection Officer – David McNally stood down after many years in the role. Dany offered to cover until a fulltime replacement can be found.
Committee Members – Liz Armstrong, David McNally, Chris White and Ant Day stepped down – many thanks to them.  Ben Healey, Colin Wilson, Joan Lewis and William Orr agreed to join existing members, Dean Bradley, Richard Williams, Brian Craig and John Green.
Time Keepers – Stephen Beattie, Darren Colville, Gavin McBride, Paul Robinson, Deidre Murray, plus new time keeper Evie Martin.
Auditor – Richard Hanna
Kit Officer– Gavin McBride.
Any Other Business
There will be a white club clothing order placed in January. Bioracer have made some small changes to the style of garments – more details to follow.
Andrew Hedley has left to form a new team, and some racers have also moved over. We're sorry to see them go, but wish them well for the future.
Lindsay Gamble asked why some club runs had been cancelled, which led to a lot of discussion. It was agreed that if the weather forecast included ice, high winds or heavy rain, then the club run road captains were right to cancel a run on safety grounds. New and less experienced club members appreciated this guidance. If more experienced members want to go out individually, or on non-club sanctioned group rides, then that is their choice.
The club committee is looking at more accredited marshal training. They're also looking at options to share marshals and equipment with other local clubs, and at the possibility of an interclub league.
The committee is also looking at the best way to communicate with members about club runs, keeping this light handed but consistent and visible to all. More details to follow.
Andrew Jess suggested online club runs, and this will be investigated.
Willy Gill thanked the club committee and helpers for all their work. He also congratulated Dany on the ongoing success for the Belgian Project.
And on that positive note the meeting was declared over. Stay safe out there, and have a great 2023.