The full results are now available here. Many thanks again to Martin Grimley for these.
Ards CC today hosted the first round of the 2022 SCOTT Irish Cross Country MTB National Points Series. We were delighted to get over 200 entries from all over Ireland, across 14 different categories, with riders travelling from as far away as Kerry, Cork, Wicklow and Dublin to sample the challenges of Whitespots Country Park.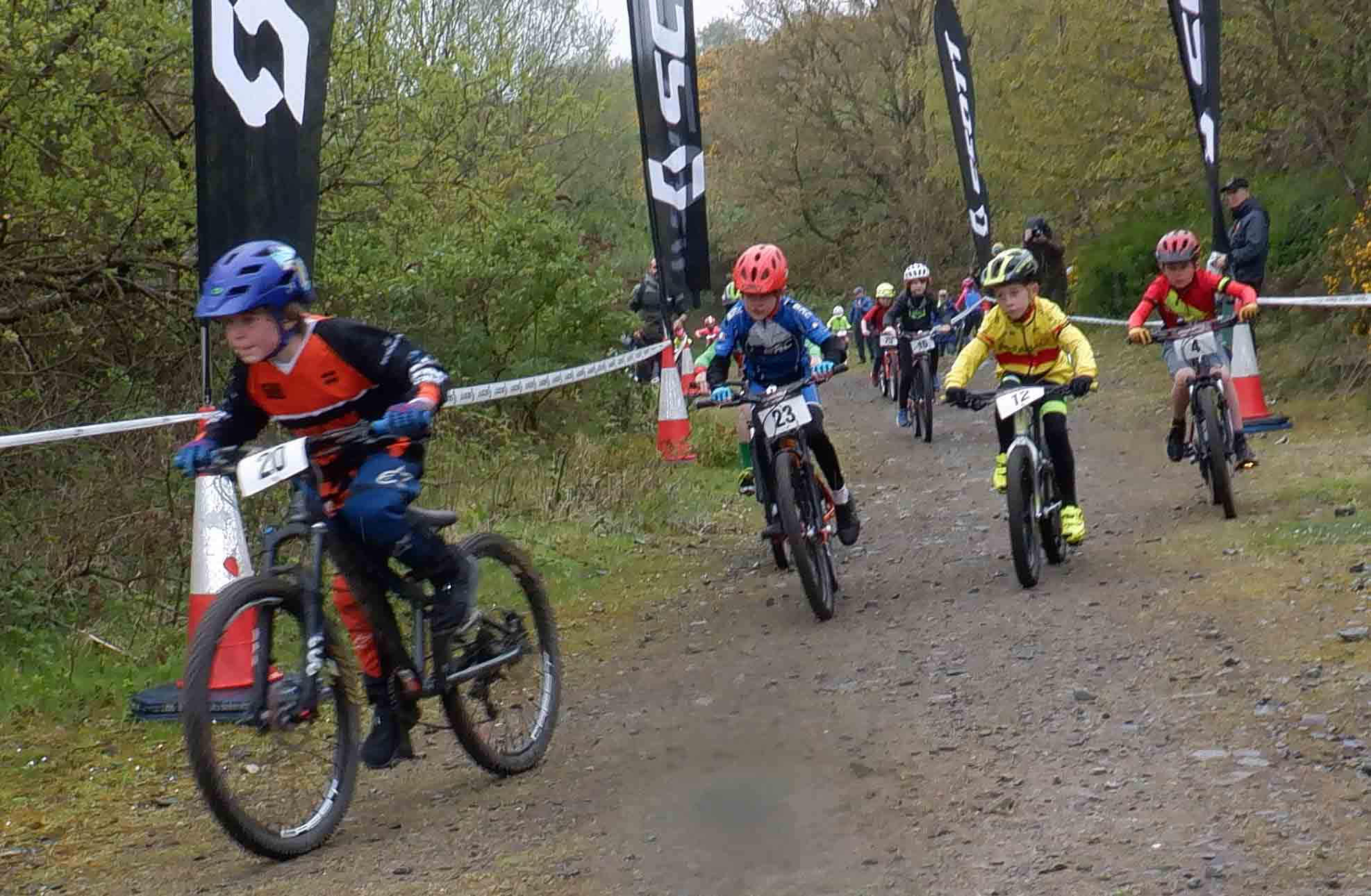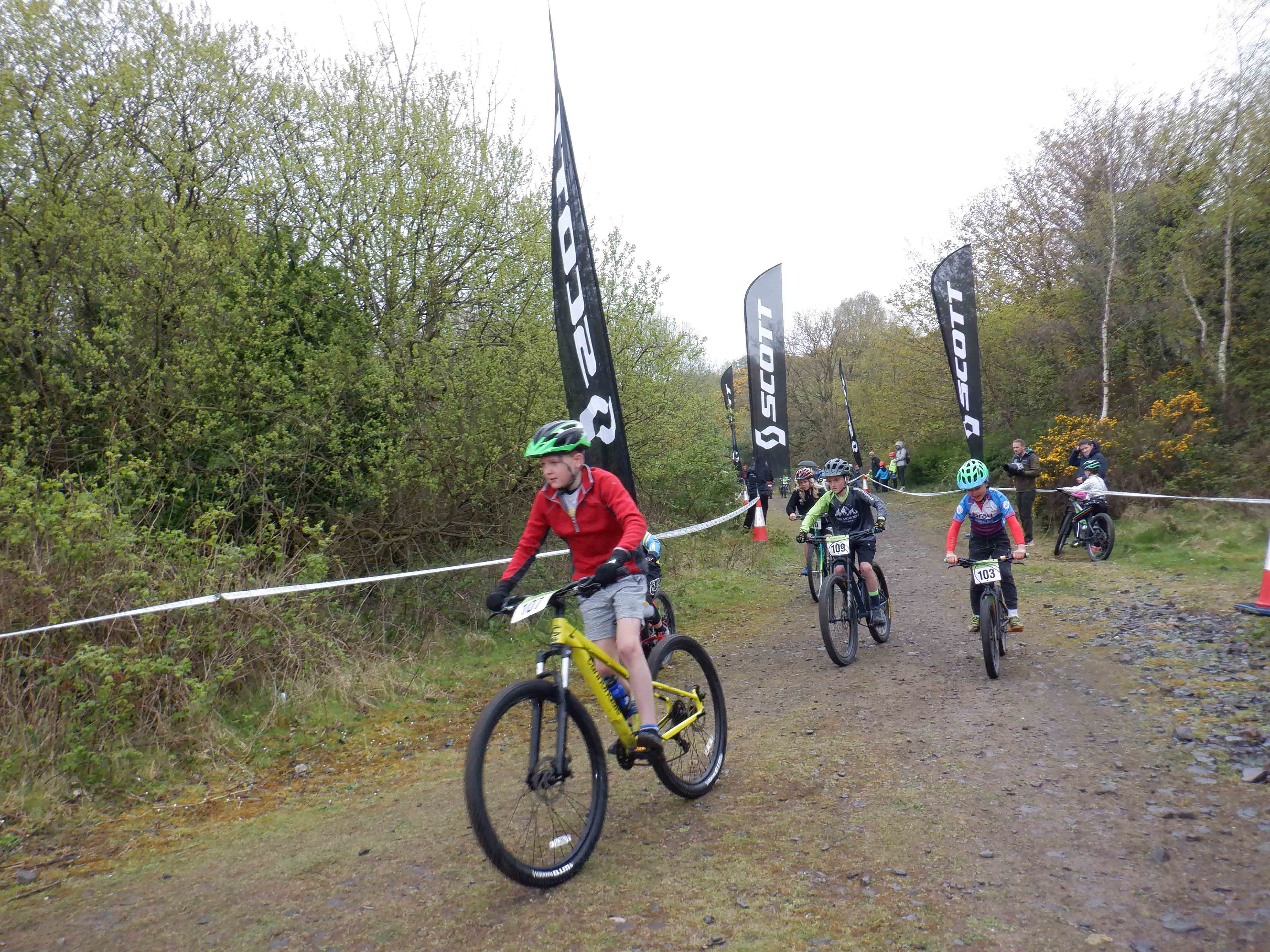 Unlike the blue skies last December the day started damp, but that didn't deter the younger riders, who whizzed round the shorter course.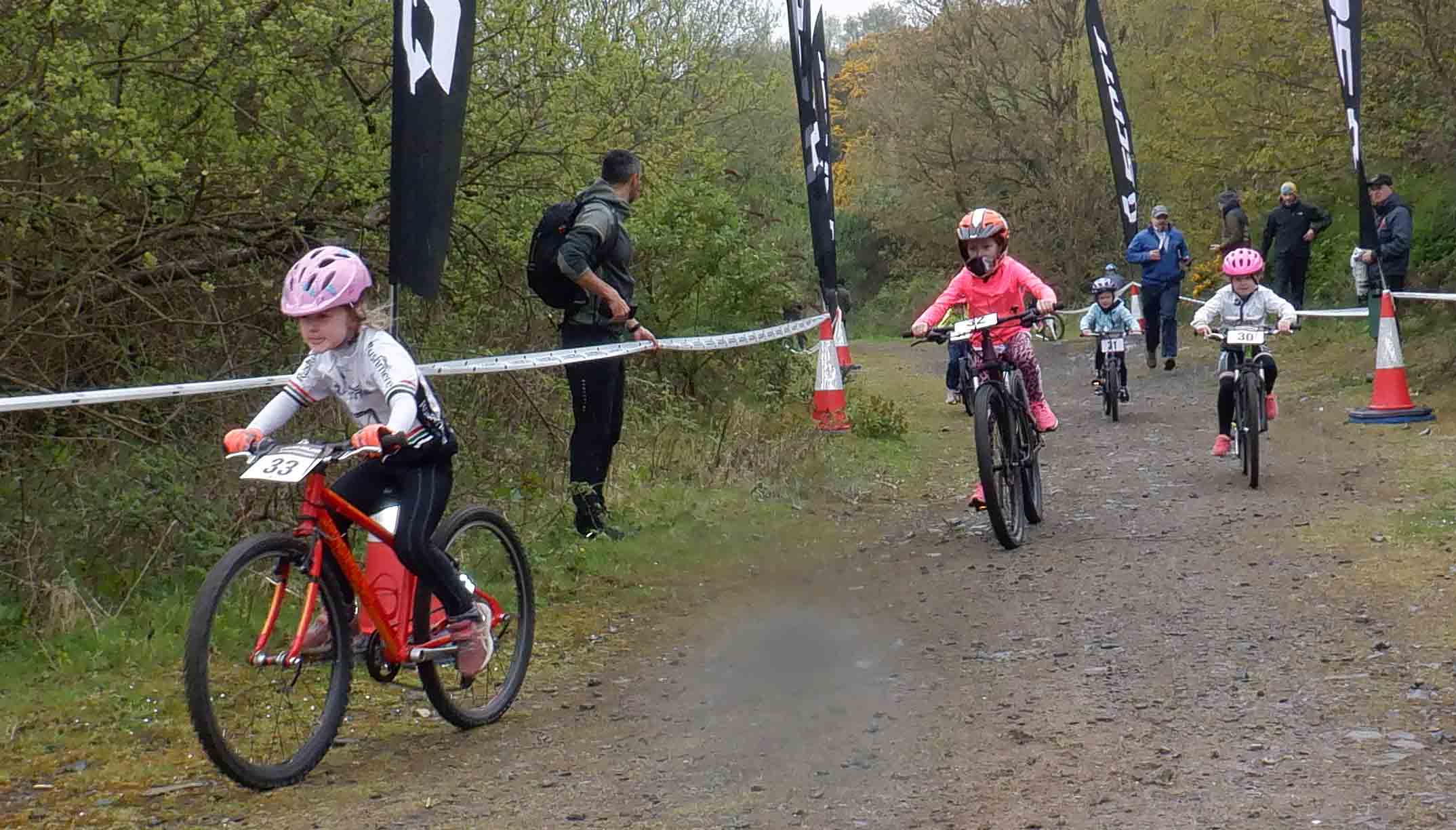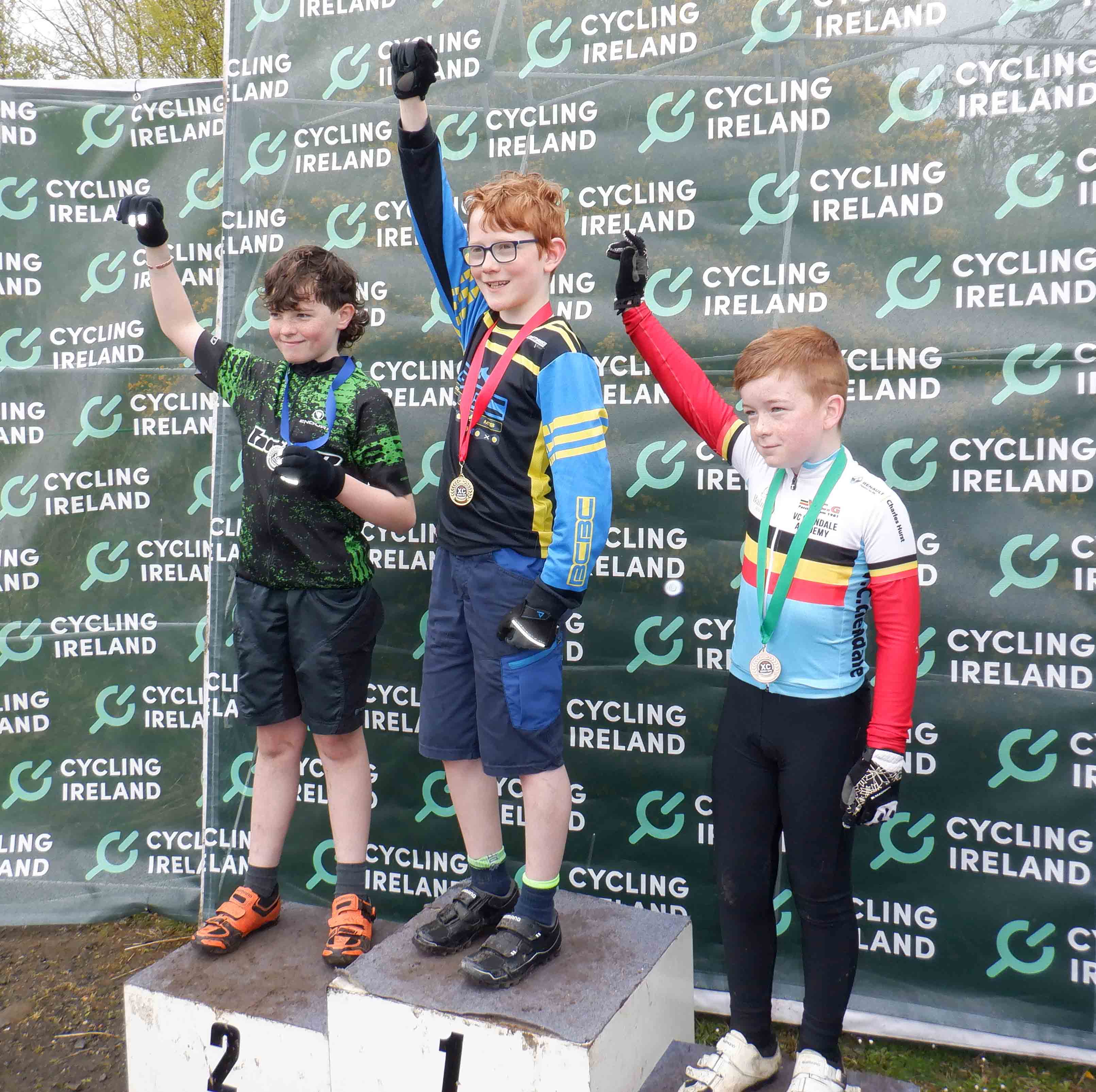 The second set of races where for under 14, under 16, senior 4 men and senior 2/3 women.
The final set of races were for Senior 1/2/3 men, Juniors and Senior 1 women. With the rain falling more heavily by now the course turned increasingly muddy, slippy and unpredictable, and there were a few tumbles. And with 5 different races running simultaneously on the short course, it was tricky at times to work out how many laps each rider had to complete. Apologies to a couple of riders who accidentally ended up doing an extra lap – you will not be charged for the extra race distance…
A huge thanks to Chris White (race organiser) and Glen Curry (course designer and lead motorbike), and to everyone from the club who helped out on the day with sign-on, judging and marshalling. It takes a lot of work to put on an event like this, but seeing big fields, and especially lots of excited kids, makes it all worth while.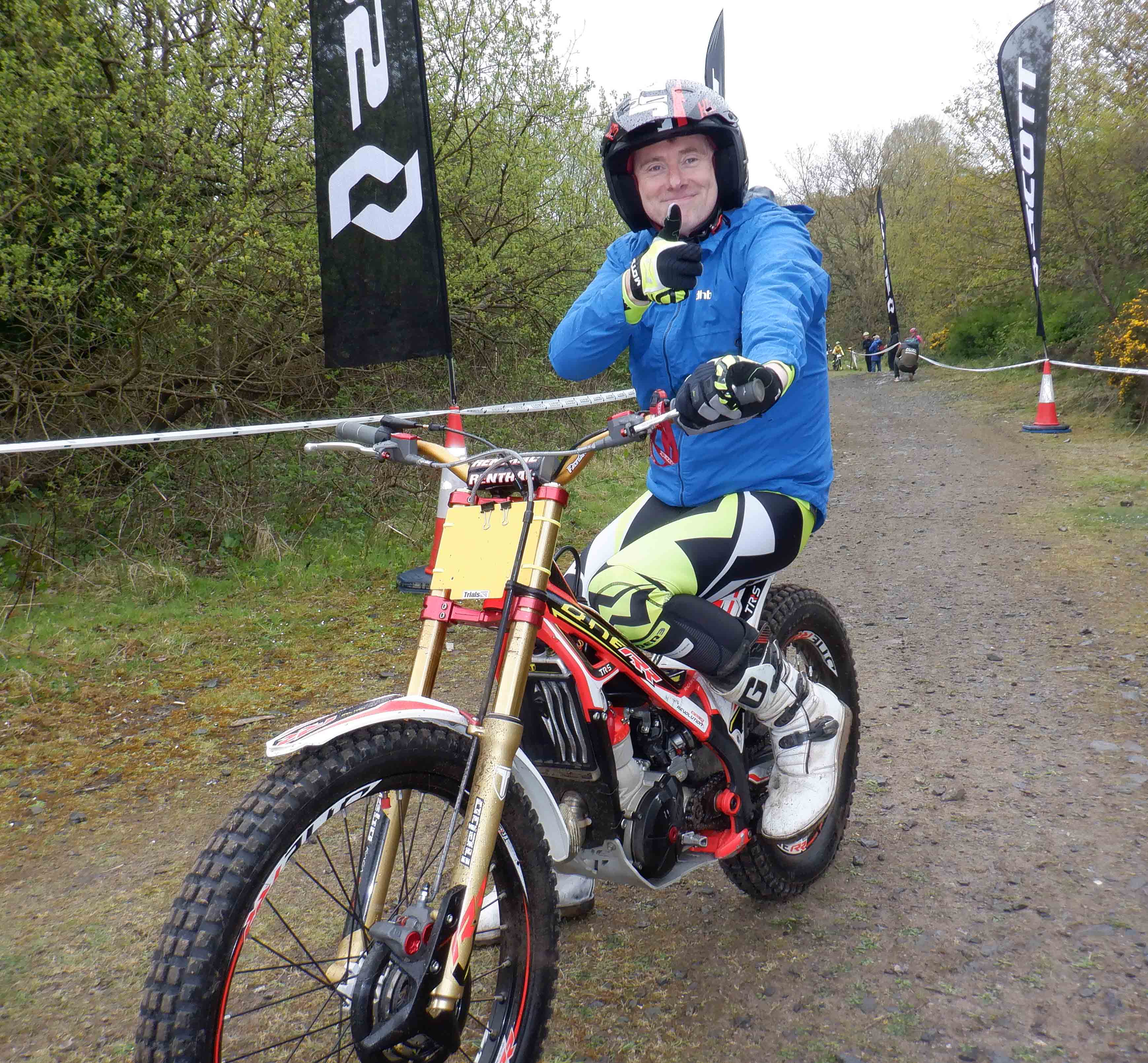 Thanks also to
Martin Grimley – MTB commissaire for all his help in advance and on the day.
First Aid teams.
Scott, for sponsorship and adding to the village atmosphere.
Ards and Bangor council for the use of the park.
Dany Blondeel and the Belgian Project for PA, and overall support.
The catering team – hot drinks and waffles can solve any problem.
All competitors and supporters from near and far – we love you all 🙂
We hope to run another MTB race in August, so keep an eye out for that. And while you're waiting, why not try out one of our club's other great events – listed here (or the link under Club Events at the top of this page). New members always welcome! Just come along to any of our events and have a chat, or email our club secretary (that's Stephen – pictured below trying to look organised and serious at the finish).