Click here for full results (thanks to Martin Grimley, ulsterxc.com)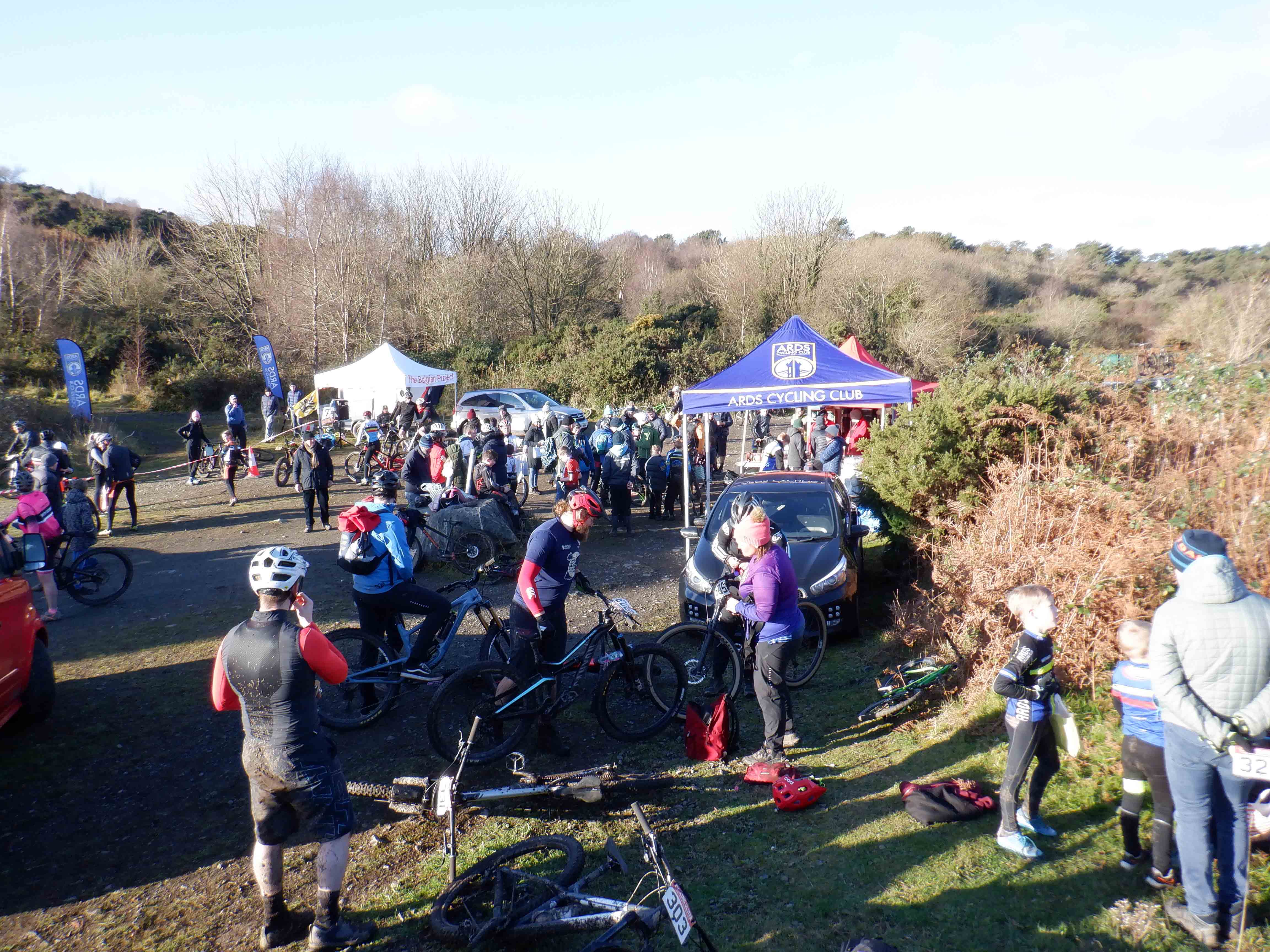 Ards CC put on a great day of Mountain Biking at Whitespots Country Park today, with racing for all categories from under 6 to senior. With over 50 kids entered, and their supportive parents in tow, music and commentary from the Belgian Project, and a refreshments stall, plus the return of the sun, there was a relaxed and family friendly atmosphere.
Glen Curry and Chris White deserve huge credit for leading the organisation – everything from negotiating access with the Council, designing and setting up the course, to organising lead motorbikes and a coffee stall. Brilliant work lads!
And thanks also to the other club members who helped on the day with sign-on, lapping counting, results and marshalling.
And the club would also like to thank Martin Grimley from Cycling Ulster, who basically organised all the sign-on, races, timing and results. Very impressive, and very much appreciated – it allowed the club to focus on the venue and the course, while providing a consistent race day feel to the event. Most excellent!
This area (known locally as the lead mines) has hosted motor bike trials for over 80 years, including the famous Hurst Trials. It also has a history of mountain bike racing, although the last race here was in 2005. Glen designed a straight forward course for the younger kids, while adding in more challenging and technical sections for the older riders.
Top three in the Senior A race were
Dean Harvey, VC Glendale
Lee Harvey, VC Glendale
Gareth McKee, Banbridge CC
 Click
here
for the full results.
We definitely learnt a lot today. Hopefully we can organise more events like this in the future.
There are loads more photos and videos on our facebook pages (see links under "Forum" at the top of this page). Thanks to all who have posted – and suggestions for future events welcome.