<Some typos fixed – thanks for pointing them out 🙂 >
Club chairman Darren Colville welcomed everyone to the club's Annual General Meeting on Wednesday evening, and started by congratulating Dany Blondeel on winning the Cycling Ireland Volunteer of the Year for a second time last weekend.
Darren reported on an exciting year for the club, including our 75th anniversary events, the Tour of Ards, Tour of Strangford, club races and club runs, and thanked everyone who had helped to organise and support these events, including the PSNI and our generous sponsors. He highlighted the "Women on Wheels" initiative, and congratulated them on going from "couch to 40 miles" in 10 weeks.
In her secretary's report, Deirdre Murray added some numbers to the picture – membership was up 25 to 163, and a record 22.5% were now women – a new record, which got a cheer from those present. She also highlighted that three club open road racers – Andrew Hedley, Marc Allen and Peter McLean – were upgraded this year, and the Rocket brothers continued to race with great success in the underage categories. And she thanked Sean Hardon for organising marshals throughout the year.
Money Matters
Club treasurer Barry Mitchell reported on another busy year – 640 transactions and a turnover of £80k reflecting the size of his job. The club is in a healthy position financially, with a slightly higher closing balance than last year. It was great that we were able to make donations to the Belgian Project and the police benevolent fund during the year, as well as raising £1800 at the Tour of Strangford (split between Parkinson's NI and Chest, Heart and Stroke NI).
It was agreed that membership should remain unchanged (£15 for seniors, £5 for underage and £1 for non-cycling). Club race fees are also unchanged (£2 for seniors, 50p for underage and £3 for visitors).
We'll be publishing more details shortly about how to apply for next year's licence. In the meantime, if you are making a payment to the club, if possible please use an electronic bank transfer rather than a cheque as this saves us money!
Darren thanked Deirdre and Barry for their comprehensive reports, and Richard Hanna for auditing the treasurer's report.
Election of Officials
John Carty stepped down as chairman at the end of the summer, and Darren took over. Three committee members are also standing down – Alison McErlane, Gordon McEwen and Bernard McCloskey. The meeting thanked them warmly for their work over the years. The full list of club office bearers is as follows –
President – James McFarlane
Chairman – Darren Colville
Secretary – Deirdre Murray
Treasurer – Barry Mitchell
Child Protection Officer – David McNally
Committee Members –Gareth Murray, Dean Bradley, Sean Hardon, Christine Devenny, Anthony Day, Stephen Beattie and Chris White.
Time Keepers – Darren Colville, Gavin McBride, Paul Robinson, Bernard McCloskey, Steve.
Auditor – Richard Hanna
Kit – Gavin McBride.
Any Other Business
The club constitution as updated to change the club's account year to 1/11 to 31/10. This aligns better with AGM in later November.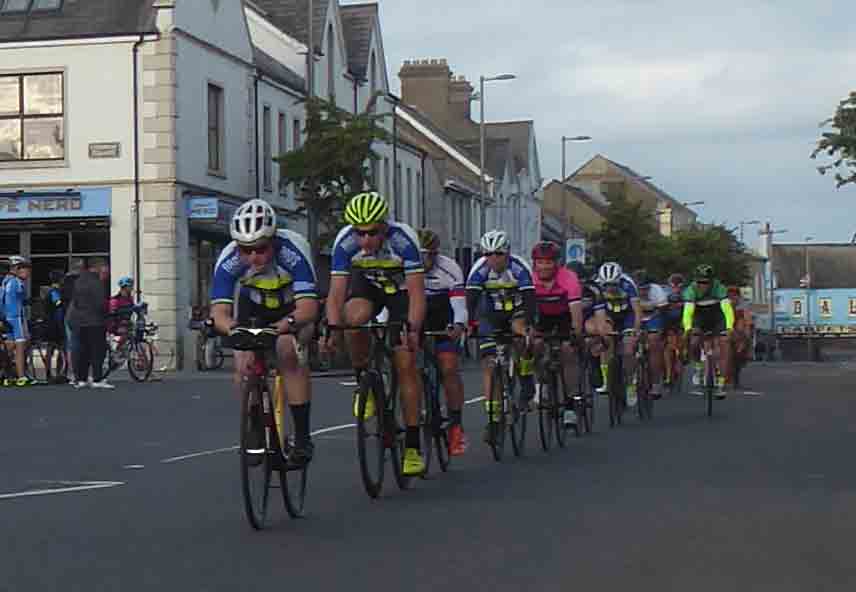 There was a discussion on how to increase the number of members taking part in open races, and also how to reverse the decline in those taking part in club races. Ideas such as a women's BAR, new events like orienteering, and more "kid friendly" events were proposed. John Rafferty and Chris White are leading the debate, and are due to report to the club committee on 9/12 with a view to setting up a "racing sub-committee". All views and help are welcome.
There was a concern about some derogatory comments that had been posted on social media during the year. Darren asked that anyone with an issue raise it with the committee first to give them a chance to address it. This can be done in two ways –
Send an email to ardscyclingclub@yahoo.com at any time.
The committee will organise quarterly meetings where any member can come to discuss any concerns face to face.
Let's try to solve any problems we have internally rather than in public!
The club is continuing to work towards registration under the Community Amateur Sports Club (CASC) scheme. As part of this, Darren is drafting a club development plan and will be sharing it with members shortly. Please take the time to review this – all comments welcome.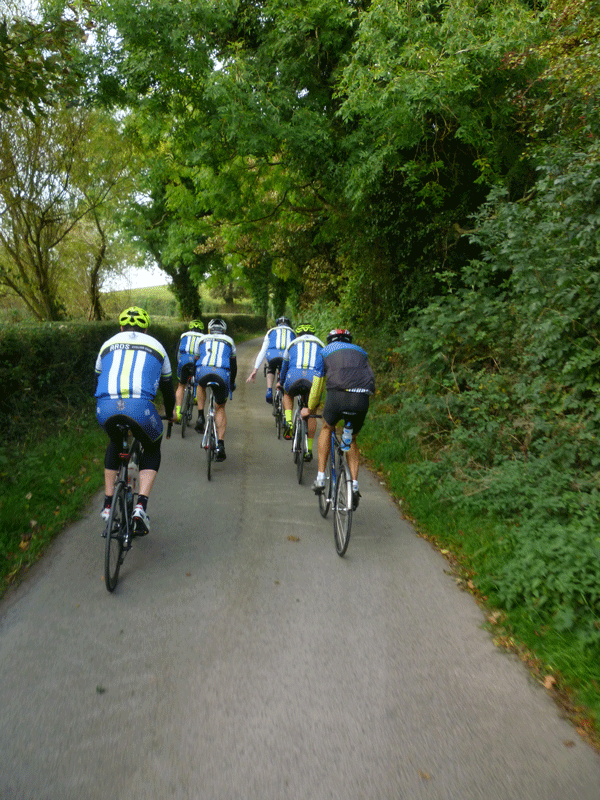 There was a lively debate on club runs. We're keen to get back to publishing Facebook updates on a Thursday about the run captains for the coming weekend. Club run captains are responsible for the route, distance and average speed, as well as cancelling the run if the weather is poor. The draft list of runs is as following, but this will be firmed up in the coming weeks.
Saturday – 9.30 from Comber Square
A run, average 17+mph, Damian Mullan, George Woods, Darren Colville.
Intermediate, Deirdre Murrey, Desi McIlwrath
Social run (Belles, Women on Wheels, Greenway run) – details to be confirmed.
Sunday, 9am from Neros in Newtownards
A run, average 19mph, Gareth Murray
B run, average 15-18mph, Brian Burgess, Mark Steed.
And possibly an intermediate run from Comber – tbc.
Members were encourage to wear club kit on club runs.
Darren mentioned that he was talking to a couple of possible club sponsors and hoped to make an announcement shortly. We are still looking for additional sponsors, particularly for the Tour of Ards, so any "leads" would be appreciated.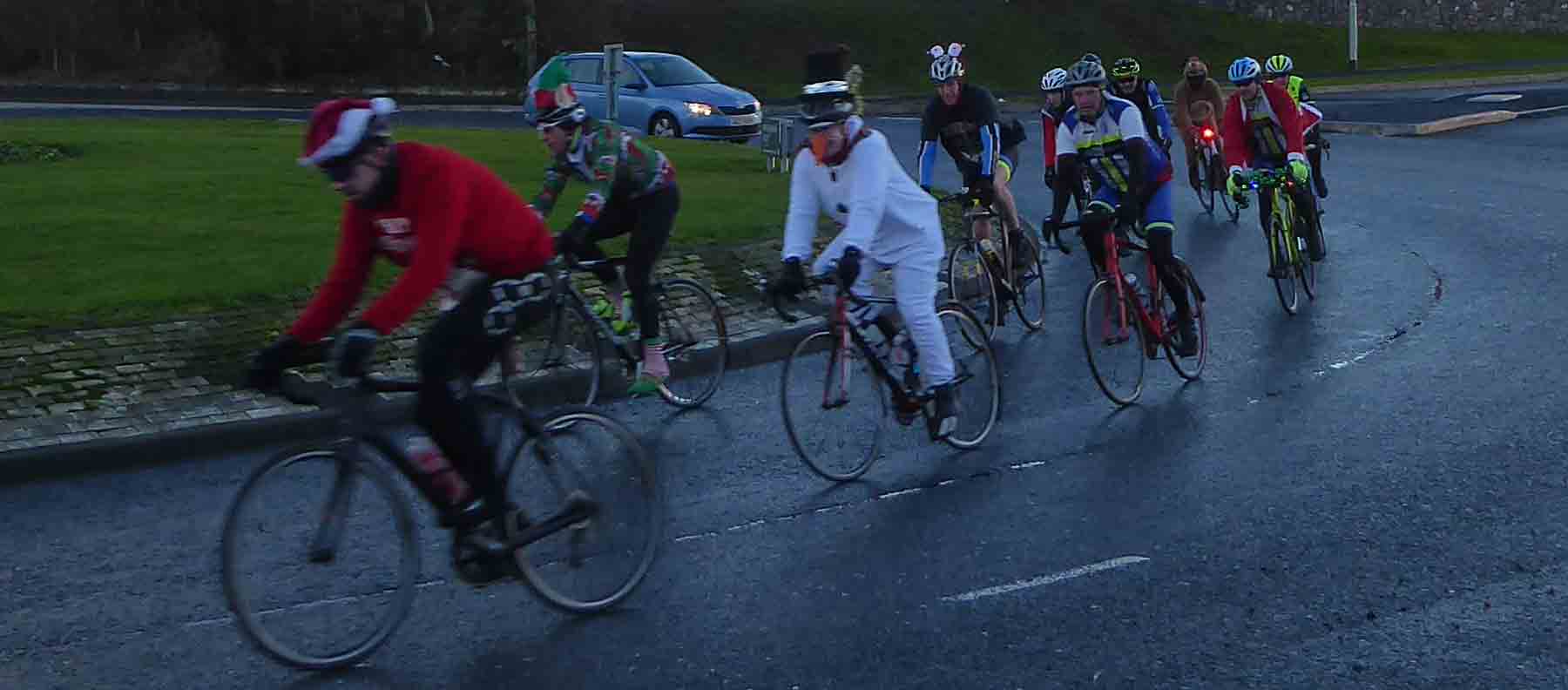 Finally, don't forget our two upcoming Christmas events –
Sunday 15th, Christmas Fry run. Cost £10 (includes £2.50 to charity). Leave Ards square at 9am, and Comber square at 9.30am, to reach the TT rooms in Comber by 11am. Two groups. Sign up details on Facebook shortly.
Christmas morning 10 mile time trial. A great chance to get out of the house and build up an appetite for Christmas lunch. No entry fee, but please bring a small prize and then everyone goes home with a present. Beware Desie's special brew. Meet at the flood gates on the Portaferry road, first rider off at 10am. All welcome.