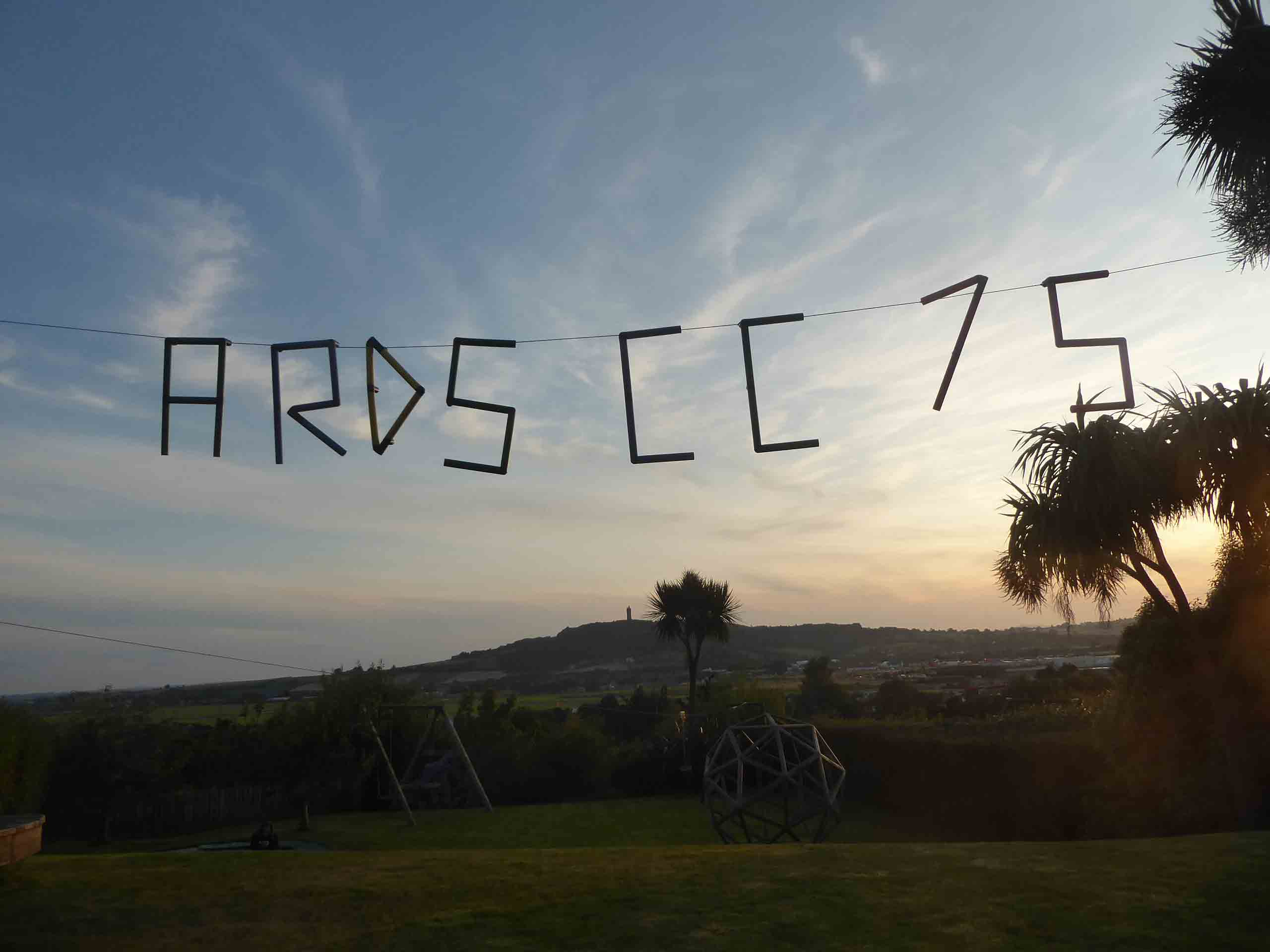 About 60 members and friends attended the club BBQ last Saturday. It was great to see many of our new "Women on Wheels" present after their sportive in Armagh in the morning. Fortunately the mid-day rain eased, and the kids (and some of the adults) were able to get out and play in the garden.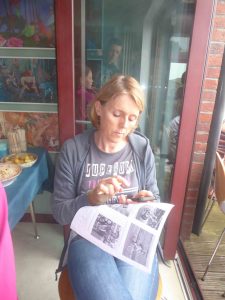 The quiz gave a nod to the club's 75th anniversary by including some history questions. Not all the answers could be found on the internet (in spite of some very determined searching.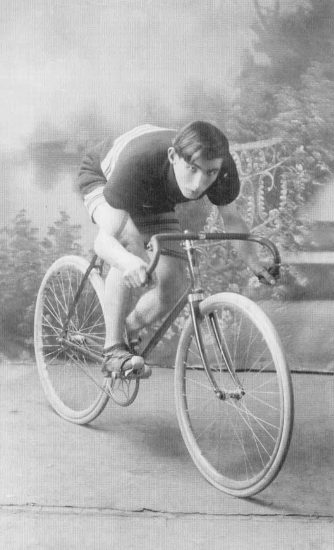 My favourite picture of the day was of Willie Weir, left. Here's a quote from the forthcoming club history-
"The Kircubbin shoemaker Willie Weir was the great cyclist of the Ards Peninsula in the early years of the last century. Born on 14th January 1894, he started racing in 1910 on grass tracks at various parish sports meetings all over the area. He was known to bring home prizes such as Wag-at-the-wall clocks, tied to his back with baling twine."
When Ards CC was founded in 1944, Willie soon became a member, and was elected president in 1947. We're hoping to publish a book of stories from our club's fascinating and illustrious history in the autumn, so look out for that.
As the dust settled on the "answers trading floor" it was the Mitchells who emerged as worthy winners of this year's quiz, with a narrow victory over "Four beauties and Dharesh".
A record 20 competitors took part in the roller racing. Here's a few pictures…
As always, thanks to everyone who helped to make it a great afternoon –
My wife Janine, her cousin Sally and our friend Katherine for preparing and cooking the food.
Everyone who brought deserts and drinks – excellent as always!
Darren for managing ticket sales
To the repair crew (Evie, Emma, Karma and Hazel) who replaced the trampoline at short notice on Friday evening, and assembled the gazebo just before the rain arrived on Saturday.