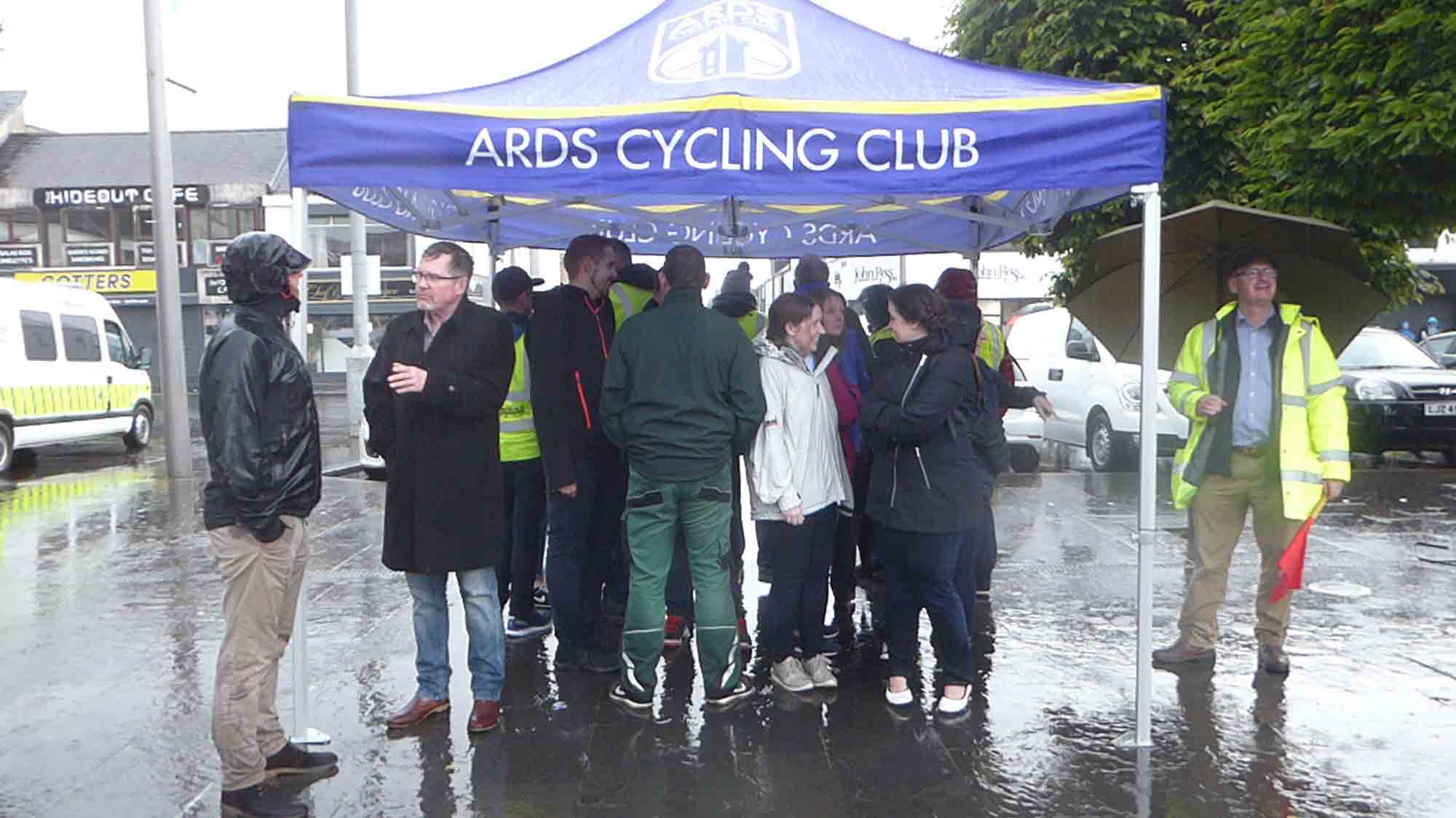 It was wet at last night's town centre races. Very wet. The organisers delayed the start to allow a safety inspection of the course. As the rain eased, it was decided to go ahead with the novices' race. As always, the kids were super keen in spite of the weather, and put on a great show over two laps of the closed road circuit.
Next up were the under 12 riders, racing over 4 laps. In an exciting and close fought race, our own Karl Rocket took the win from Thomas McAlinden (Apollo) and Harry Hobbs (Killinchy). First girl was Emer Heverin (Kinning Cycles).
The under 14s and under 16s were combined into a single race over 6 laps. Seth Dunwoody (Orchard) was a clear winner in the U14 category, from team mate Samuel Coleman with Luke Donald (Madigan) third and Lucy Brown (Phoenix) taking first girl. In a tactical U16 race, Joseph Owens (Omagh) took the sprint from Dean Harvey (Glendale) and Johnnie McCauley (Madigan).
After the excitement of the kids races, there was a demonstration event, featuring tandems and vintage bicycles.
Unfortunately, after the completion of his tandem laps, Bernard became unwell. St Johns were quickly on the scene, along with a doctor, and then a couple of Ambulances. It was decided to cancel the remaining races.
The club, and all those present, send Bernard and Isabelle their best wishes for his recovery.
Thanks to all club members who helped out on the night – definitely above and beyond the call of duty on a  difficult evening. Also thanks to the PSNI for closing the circuit and keeping us safe. And thanks to the riders and sponsors for their understanding. We'll be sorting out refunds, where appropriate, in the near future.
The weather is supposed to be improving now, so hopefully we'll have a better day for the JSL on Sunday. See you there.