Nearly fifty members and friends turned out on the Christmas Fry Run this morning. Everyone looked fantastic in their fancy dress outfits, and it was great to see pedestrians smiling and car drivers tooting their horns in appreciation.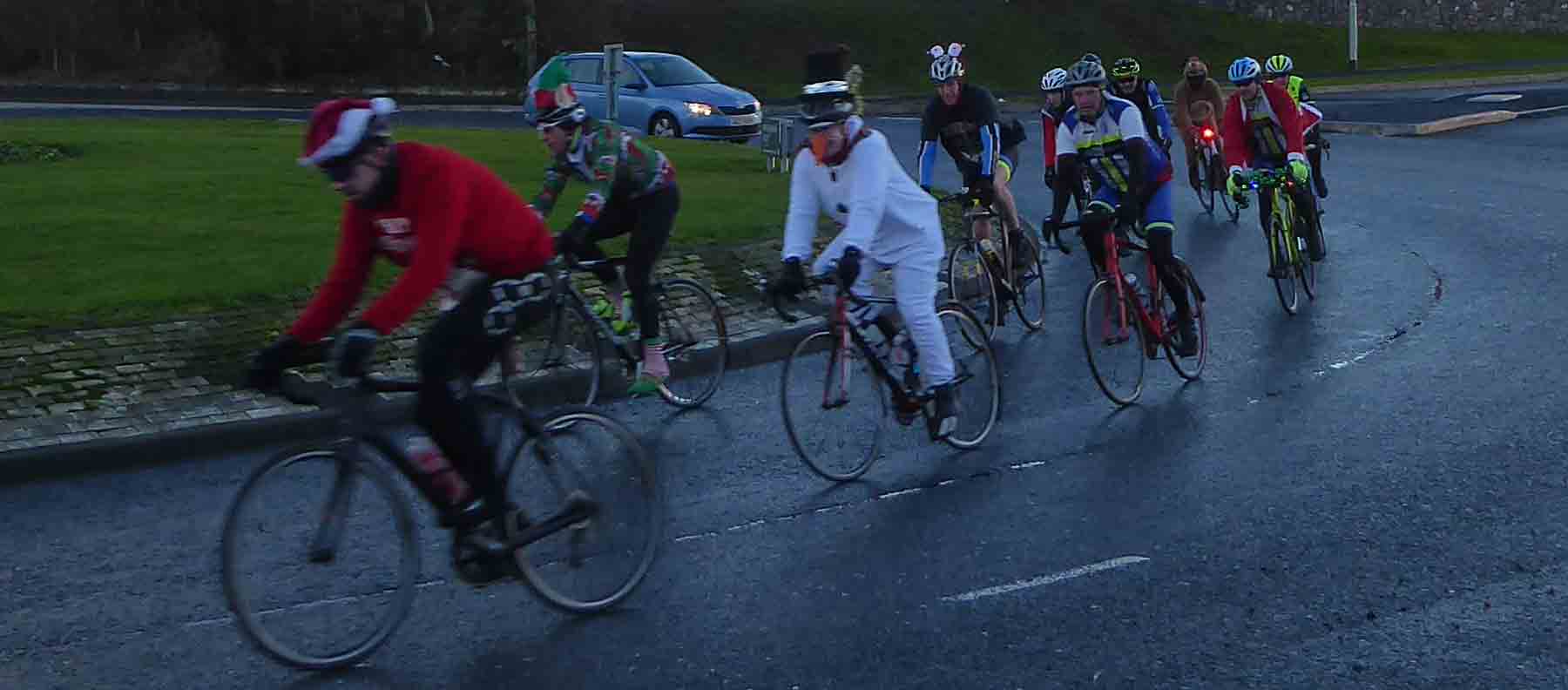 Thanks to Paul McMinn for organising it, and to all the riders for their splendid costumes.
Hopefully we'll see many of you down at the Christmas 10 (10am, Christmas morning at the flood gates). If not – Merry Christmas!