Ards Cycling Club would like to congratulate Jack Watson on being awarded an MBE in the New Year's honours in recognition of his work for cycling. This is hugely deserved – check out this story on Stickbottle.com for a list of some of Jack's achievements.
Although Jack was a member of Bangor Clubs for most of his cycling career, he always supported and encouraged our club and its members. Here's a few examples…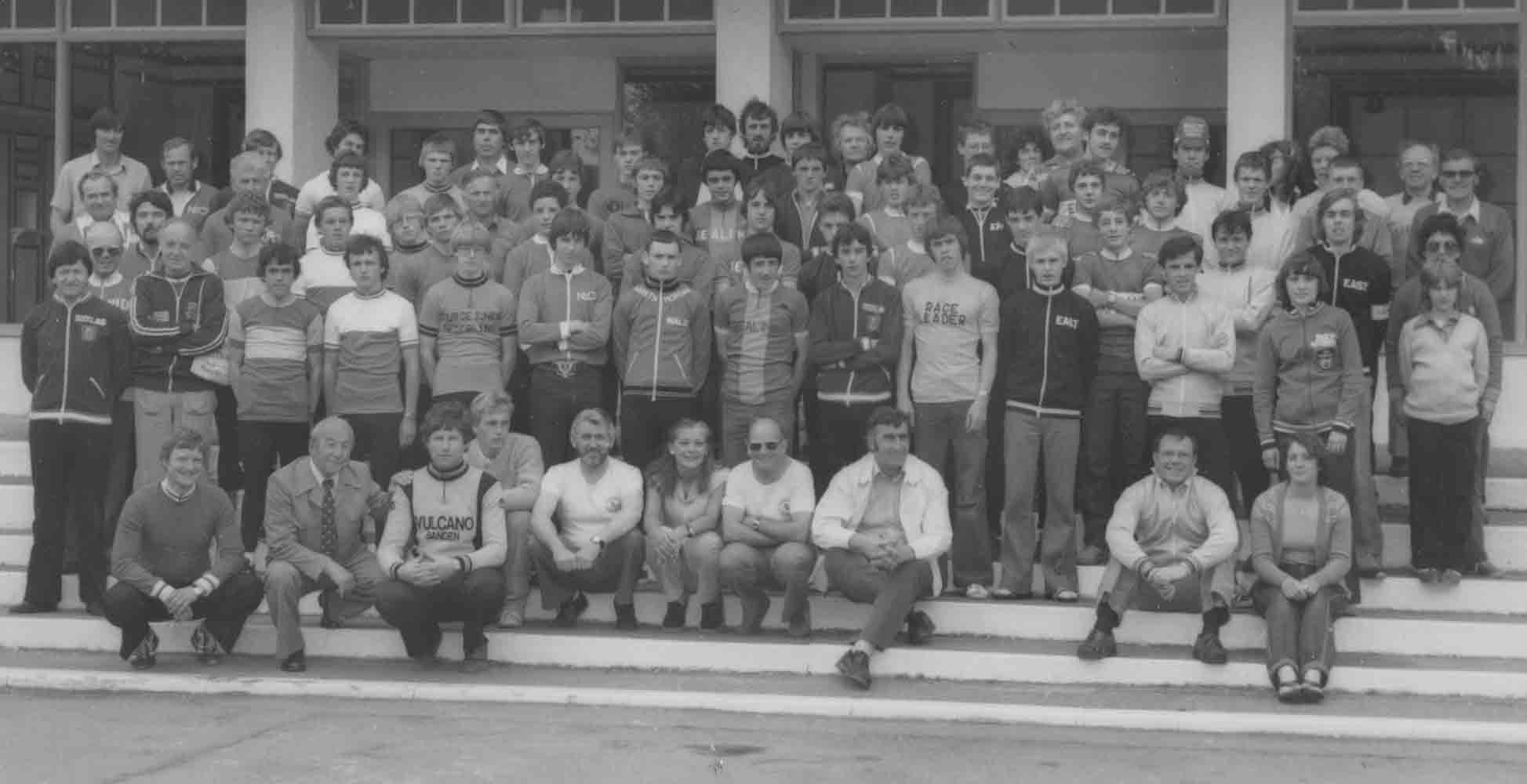 When Ards CC was building up it's youth section in the late 1970s, Jack's sons Alan and Paul were also starting out in cycle racing. Jack helped to develop the underage cycling scene in Northern Ireland. This classic picture from the archives was taken at the English Schools Cycling Association championships in 1980. Jack (third down on the left in the dark glasses) was an official with the Northern Ireland team, which included two riders from Newtownards – Anthony Mitchell and Alastair Martin.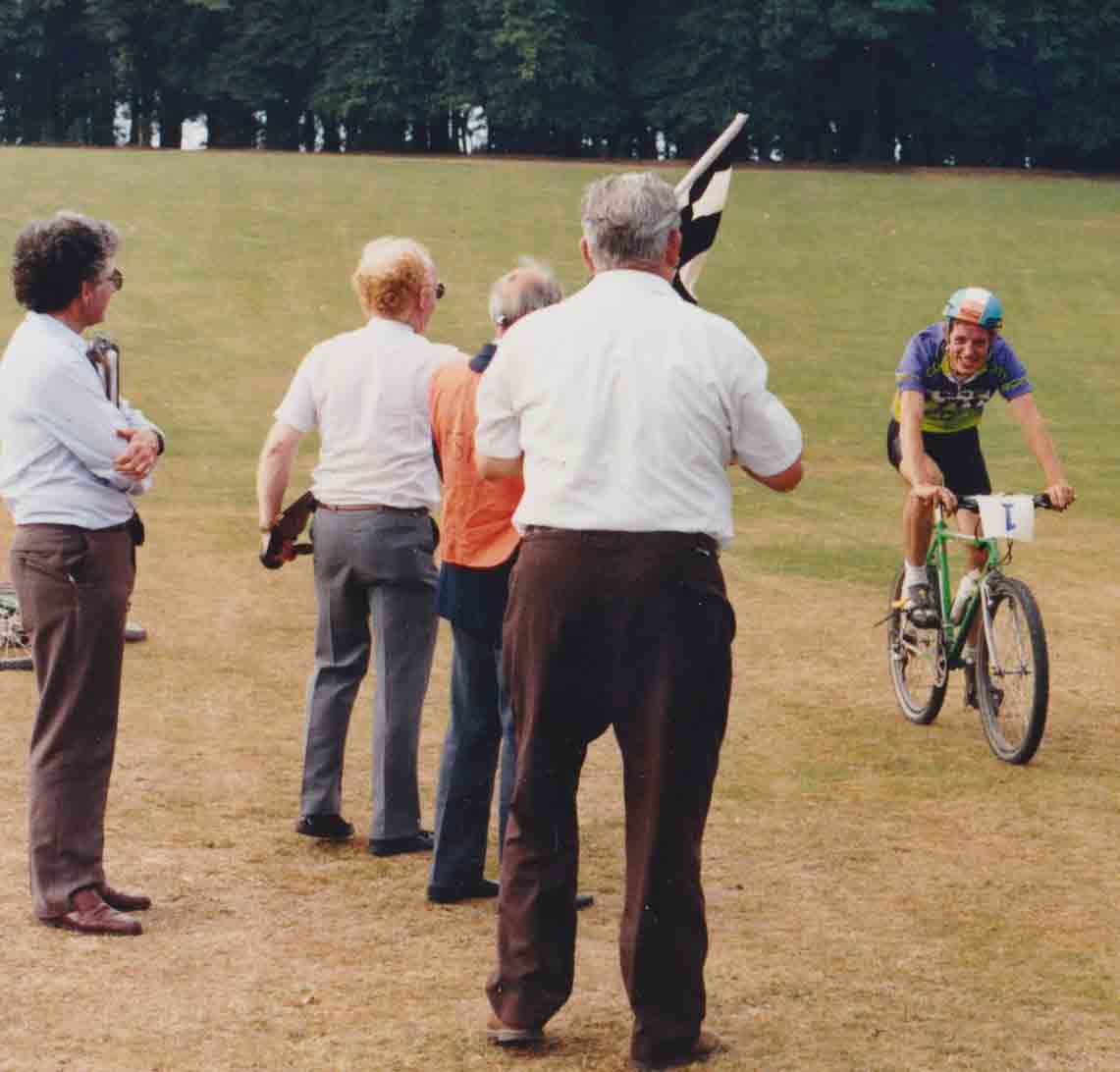 Jack helped to establish Mountain Bike racing in Ireland in the early 1990s. He helped write the rule book, and also organised the first MTB commissaires course in Northern Ireland (where 4 Ards CC members qualified). He is seen here judging at an Ards CC MTB race in Castle Park in 1990 (second from left).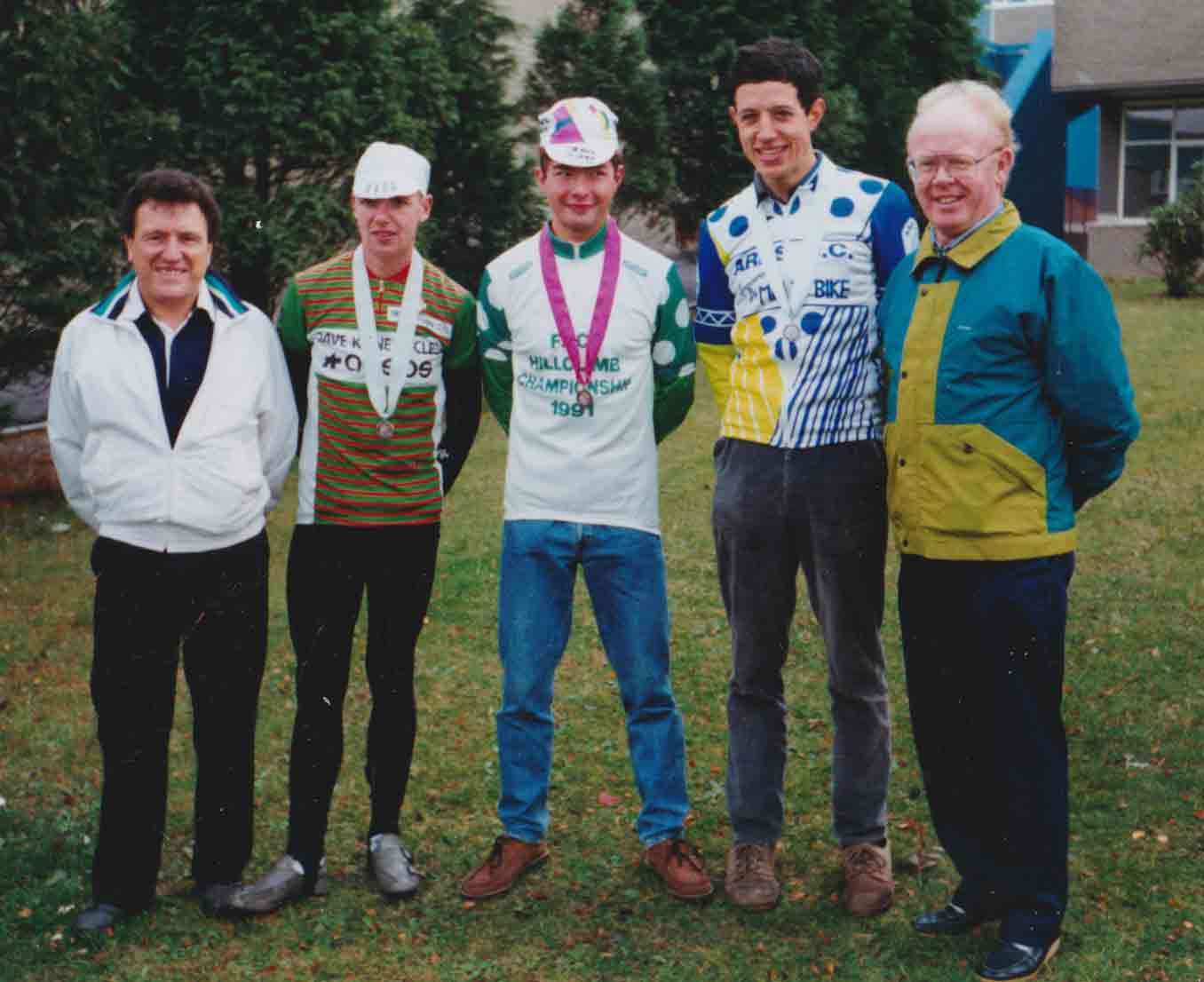 Jack commissaired at many Ards CC promotions over the years, including the Tour of Ards, the Ards Town Centre races, and the Ards 3 day. He always acted professionally, and often made constructive suggestions for how we could make our events even better. He's seen here commissairing at the 1991 Irish Hill Climb Championships, which the club promoted on Carrowreagh Road.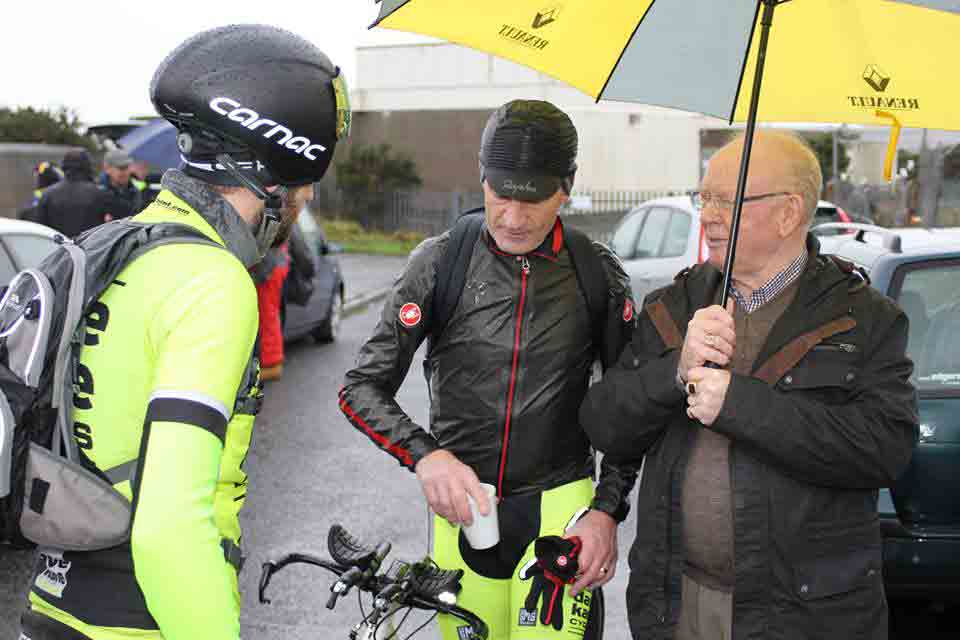 And finally – Jack always likes to keep up with all the latest news and gossip in the cycling world. Here he is at this year's Christmas 10 (Photo – Dany Blondeel).