You may have seen last week that the Ards area topped the recent UK "End of Year Insights" table on Strava.  We had the highest average speed and the second longest rides. This led to a lot of debate, and we feature in a full page article in Cycling Weekly magazine published today. Well done to everyone who contributed!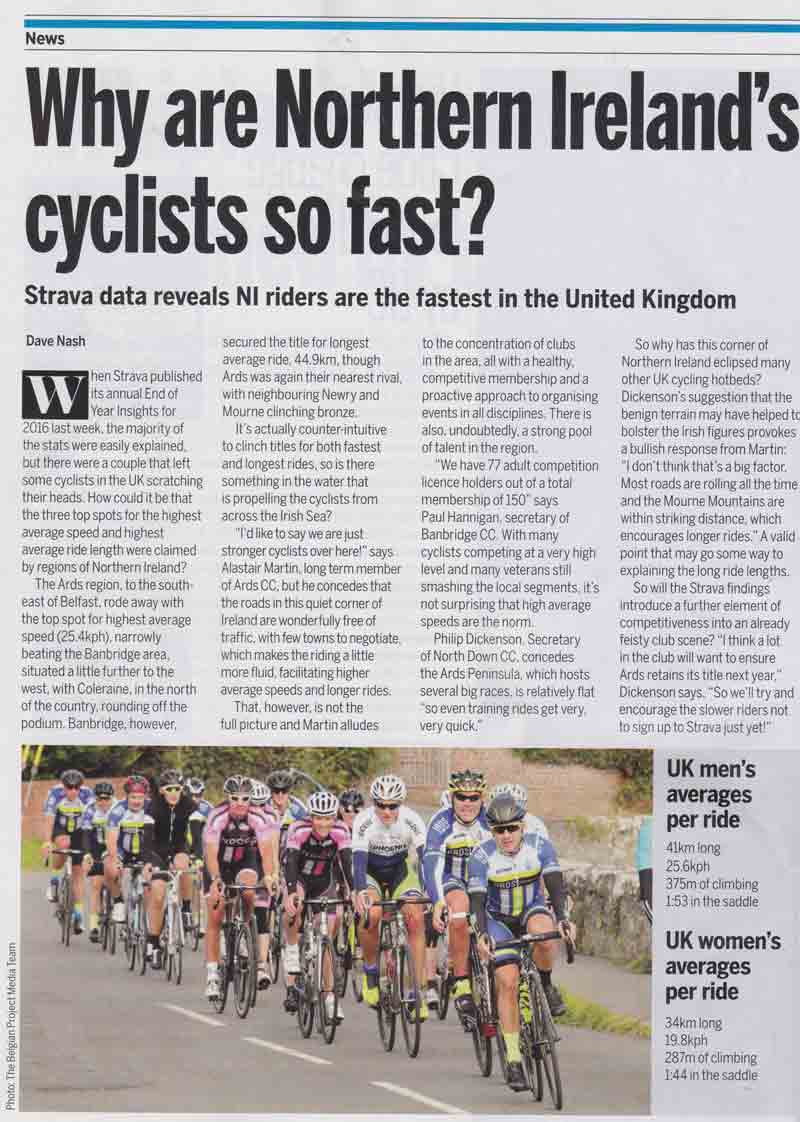 Of course, this isn't the first time Ards CC has featured in Cycling Weekly. Our Champion of Champions 25 mile time trial was big news back in the early '90s. But that's a different story…
Below is a sample from the third event in August 1993. As reported, this event was also covered by the BBC, Ulster TV, Channel 4 and the French sports paper L'Equipe.