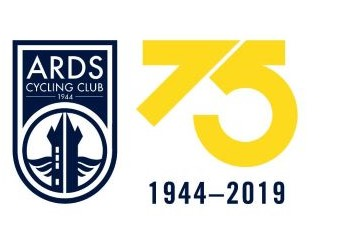 Ards Cycling Club was formed in 1944, and 2019 is our 75th anniversary.
To help celebrate this milestone we asked Victory Chimp to design a 75th anniversary jersey. Victory Chimp will manufacture the jersey to the same high standard as their own kit and will make it available in both women's and men's cuts in twocolour variations. You are invited to a jersey fitting evening at Londonderry Park on 10th January 2019 6.30pm – 9pm at which Victory Chimp will have various sizes available to try.  The committee will be on hand to take orders.  A sizing chart for the jersey can be found on the Victory Chimp website.The jersey will be priced to members at £55 for a single jersey and £100 for two jerseys in the same size in both colours to an individual member.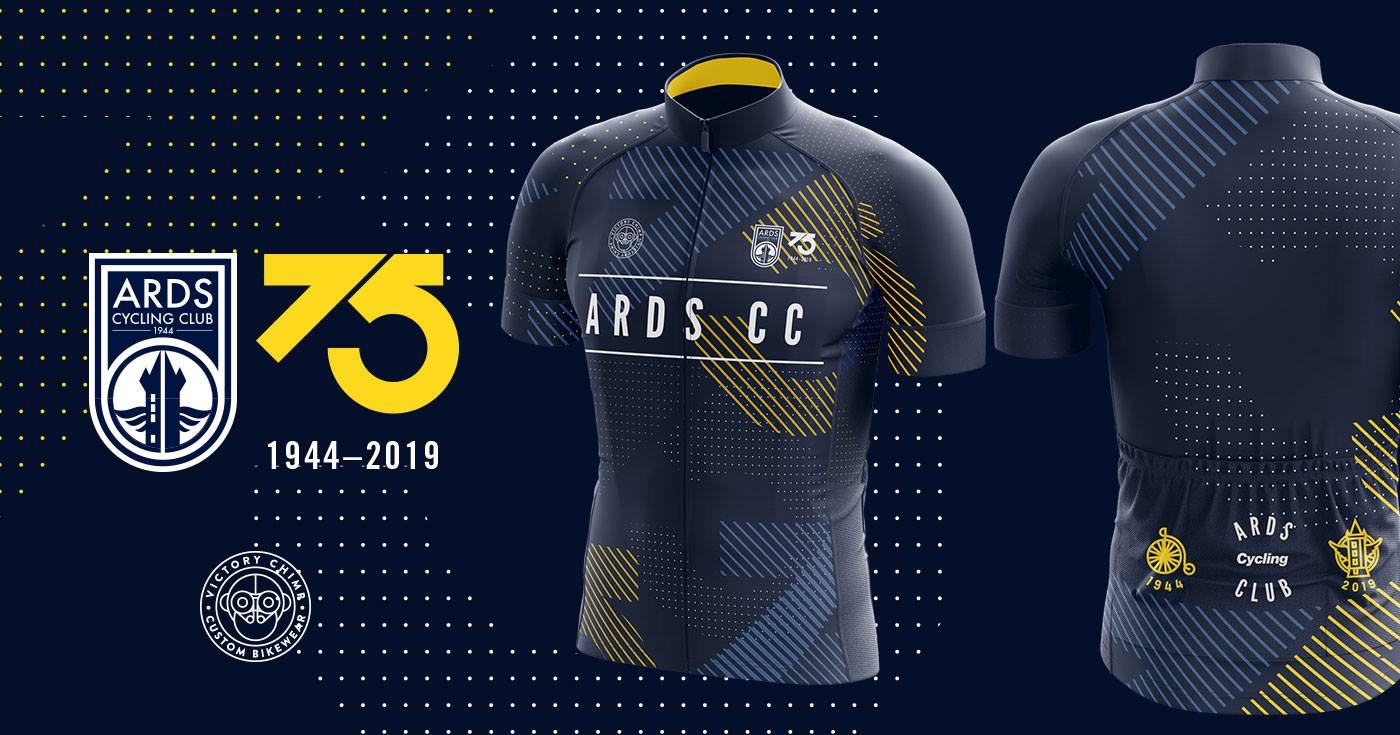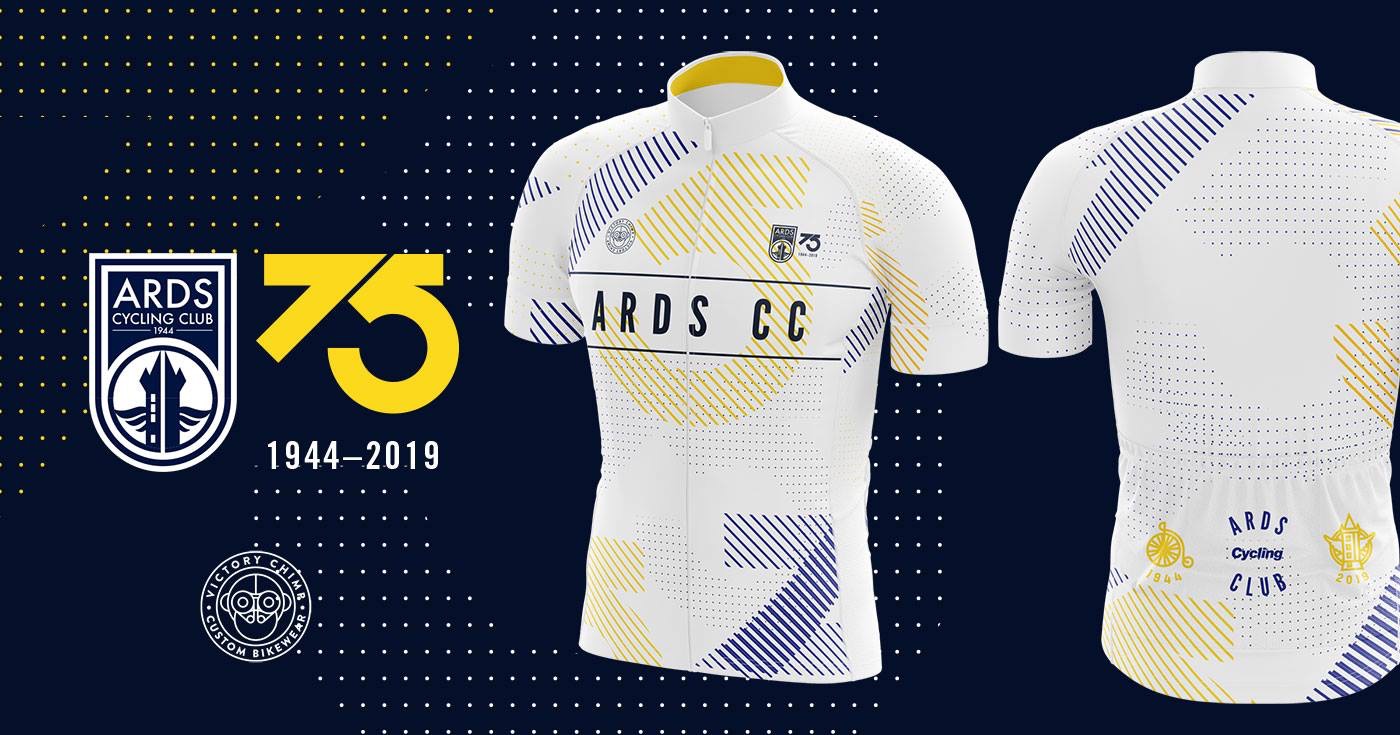 The order is planned as a one-off and the ordering window will close on the evening of 17th January.  Your order must be placed by this date as the ordering schedule will be tight.  We hope to have the jerseys available within an 8 week time frame.
If you want to order after the fitting night, please send an email to the kit officer Gavin McBride at Ardsclubkit@outlook.com and (preferably) pay in full, or make a deposit of £20, before the order closing date of 17th January (otherwise your order will be voided).
Past members are also welcome to order these special jerseys, and we'd love to hear from any past members who'd like to get involved in our other celebration events this year. Watch this space for more details!