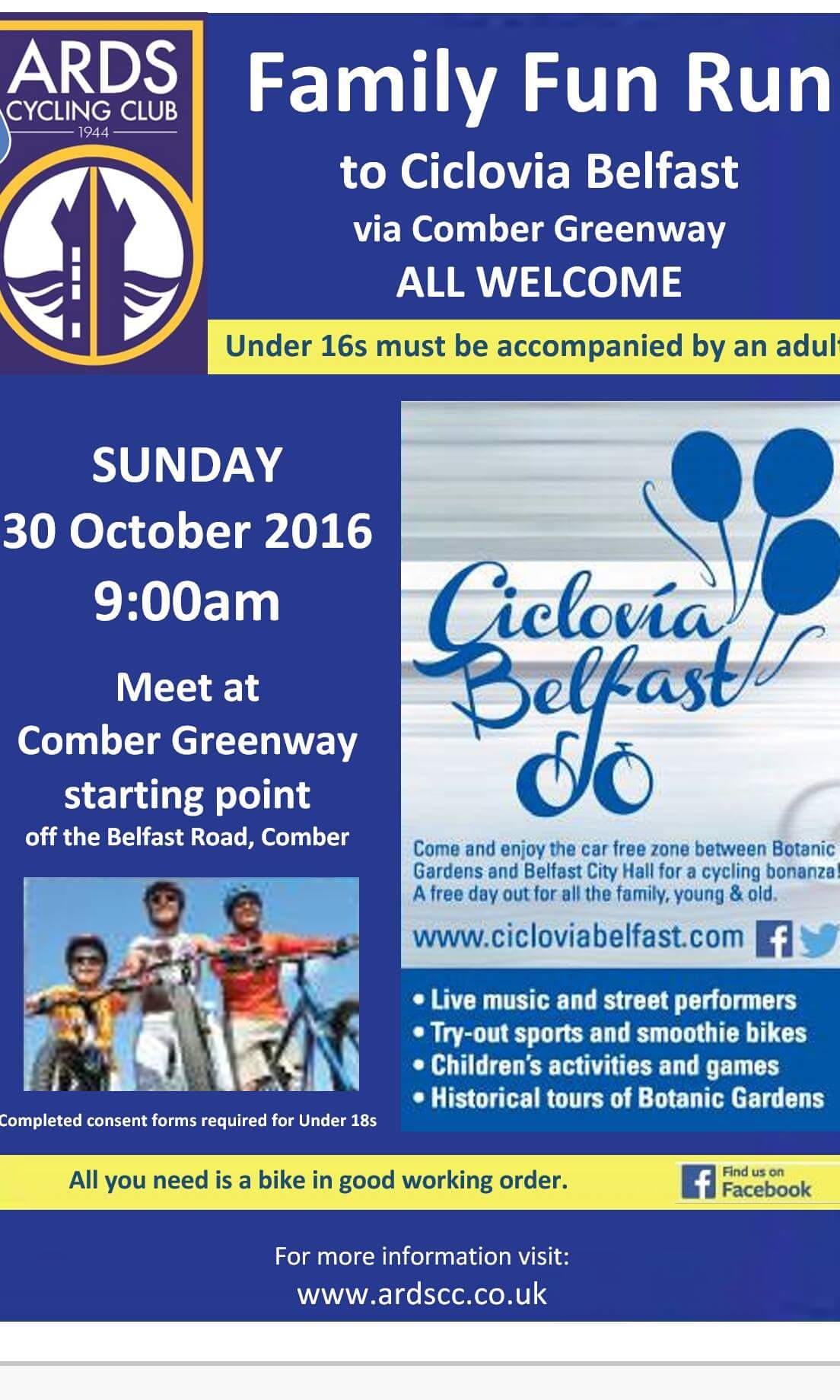 Ciclovia Belfast is a great family cycling event in Belfast city centre, giving riders the chance to cycle on closed roads between the City Hall and Botanic Gardens. There will be lots of entertainment and activities laid on for free. This year's event is on Sunday 30th October.
Ards CC will be riding to the event from Comber, along the popular Comber Greenway, and would welcome any non-club members who would like to join us. Any guest riders under 18 must get a consent form (available on the day) signed by a parent or guardian, and under 16s must be accompanied by an adult.
We'll be meeting at the start of the Greenway, just off the Belfast Road in Comber from about 9am, with riders setting off in groups from about 9.30am. There will be a basic bike check, and all riders must wear a helmet.
We're also hoping to have our Club Gazebo up in Botanic Gardens, so that we can chat to cyclists about all the great things Ards CC has to offer! If you would be available to help put up or take down the gazebo, or help man it for an hour between 10am and 1pm, please contact David McNally (07761 605398, 028 9181 9432).
This is a great opportunity to meet members of Ards CC and find out a bit more about what we do. Hope to see you there!