The Tour of the North stage race has been a fixture in the local racing calendar for well over fifty years. The duration has varied from three to five days  over the years, and the Easter slot often ensures there is an interesting variety of weather as well. The race attracts a healthy mix of home based and overseas teams, and past winners include Newtownards legend Martyn Irvine in 2009, and our good friend Sean Kelly in 1976.
Unfortunately this year's version was cancelled due to the ongoing Covid restrictions, but the Team Ulster Zwifters ran a fully authorised, four stage version online. And once again, Ards CC riders kept the club to the fore.

Stuart Millar was an excellent fifth overall.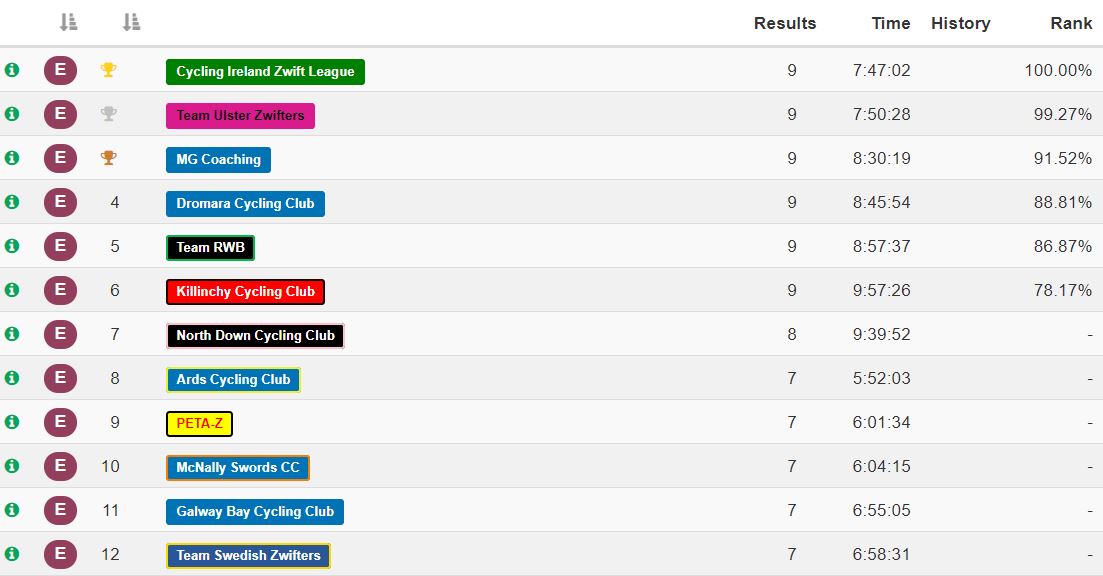 Alan Patterson was 27th overall, and Stuart and Alan took Ards CC to eighth overall in the team competition. Well done!
We are stilling hoping to start our own club racing outdoors next Tuesday (13/4), subject to the local restrictions being eased as expected on Monday, and also subject to Cycling Ulster guidelines. We'll publish more details here, and on Facebook, as soon as we have them.
Stay safe out there!