One of our special events to celebrate the club's 75th Anniversary is a new sportive event – Journey to the Source of the Lagan. The date's now been confirmed as Sunday 23rd June.
This event is inspired by the Nick Sanders' book "Journey to the source of the Nile". We'll start at the Odyssey in Belfast and follow the Lagan upstream to its source on the upper slopes of Slieve Croob.
In keeping with our 75th theme, there are two routes available –
75km – from Belfast to the source (and get a lift back to the start) – the left hand side of the loop on the map below.
75 miles – same as the 75km route, but cycle back to Belfast as well (i.e. adding the right hand side of the loop on the map)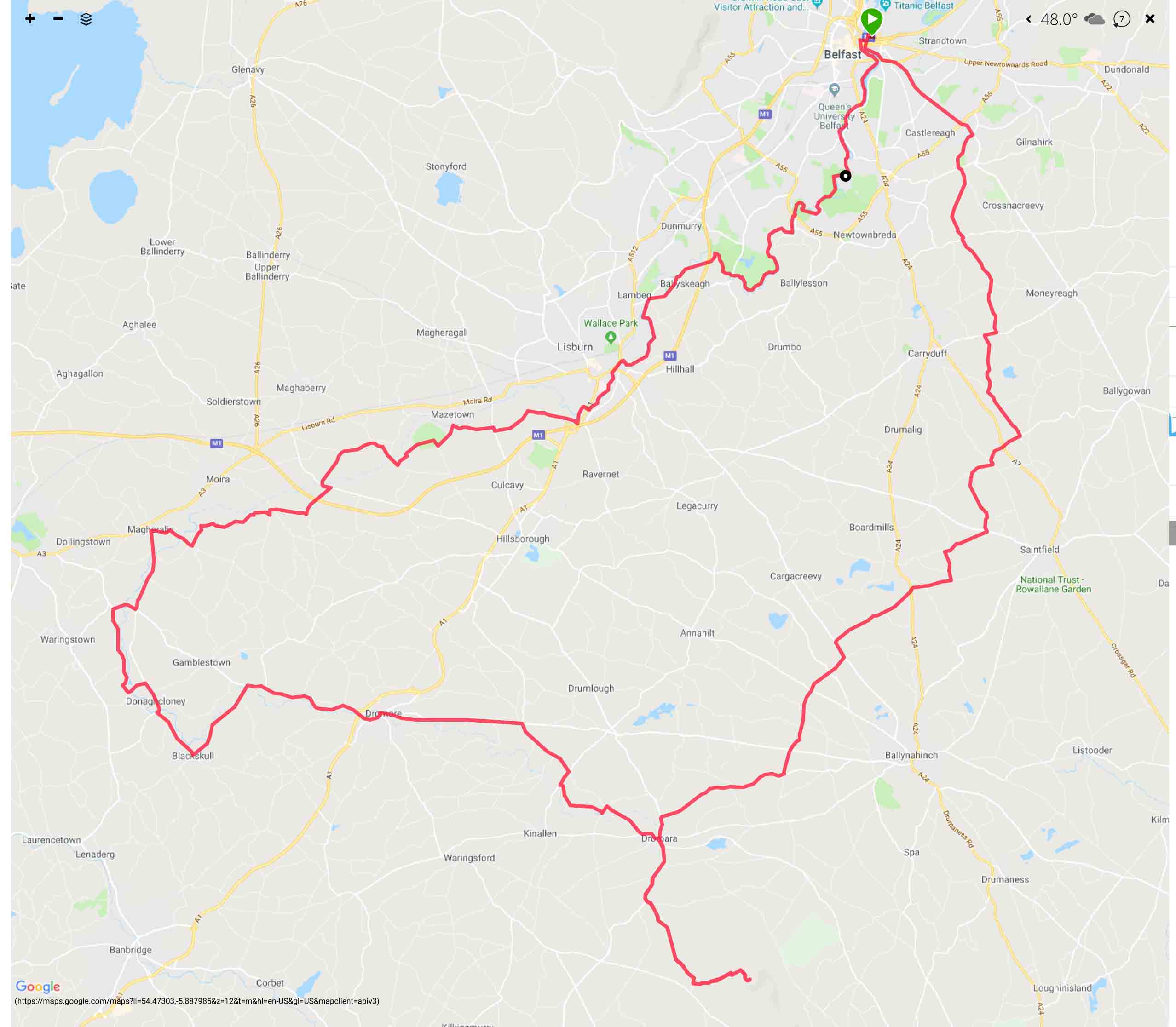 The photographs below give you a flavour of what to expect along the way. Note – this is a club event, and not an open event, because the early part of the route uses the Lagan towpath and we need to limit numbers. More details about the exact route, and about how to enter, will follow later.